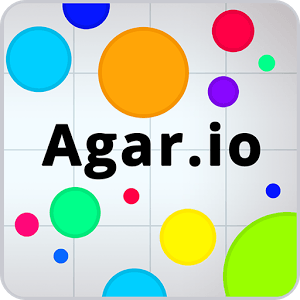 Agar.io
Play online with players around the world as you try to become the biggest cell of them all!
Control your tiny cell and eat other players to grow larger! But watch out: players bigger than you will be trying to make you their lunch. Survive and eat long enough to become the biggest cell in the game!
With new controls developed especially for touchscreens, agar.io offers the same addictive gameplay that millions have already enjoyed on PC. Play online in free-for-all action and use splitting, shrinking and dodging tactics to catch other players - or avoid them! Use a variety of special secret skins with the right username!
Developer
Miniclip.com
Category
Action
Last Update
September 29, 2016

Go for Mass Cell Domination on Your PC and Mac
Divide and conquer to become the largest cell in the game. The hit web game is now available on Android. Agar.io is the game that starts you out as one tiny cell but gives you the chance to become the largest cell you can by swallowing other players. Be careful though. Other players will also use you as feed for their cells, so always keep an eye out on the competition. Not simply a mobile version of the same game, the Android edition of Agar.io has been updated with new features and content.

Enjoy these new features the way they were meant to be and play Agar.io on PC or Mac. By using the new Bluestacks Android Emulator, gamers now have the option to enjoy almost any Android video game or app right on their computer. No more using your large fingers on a small screen. Now you have the convenience of using your computer's mouse to control all of your cell domination activities.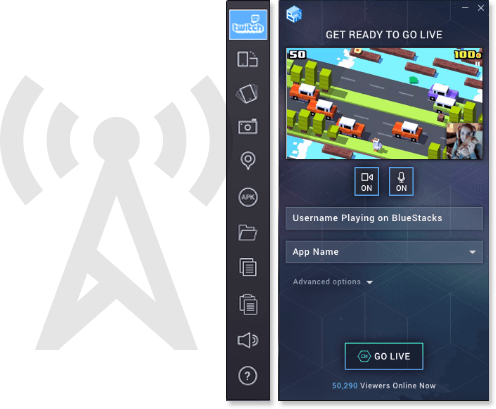 Expand Your Agar.io Playing Experience With Twitch
Twitch.tv has become the fast-growing online community of gamers and fans of almost any video game. Over the years, we seemed to have lost our sense of community and socializing as the arcades have disappeared to make room for home consoles and computers. By sharing your Agar.io footage to Twitch.tv, you are bringing that social aspect of gaming back into the experience as you build followers and forge friendships. Thanks to the easy one-touch controls in the new BlueStacks 2 gaming app, users can now broadcast their Agar.io gaming footage to the entire world.