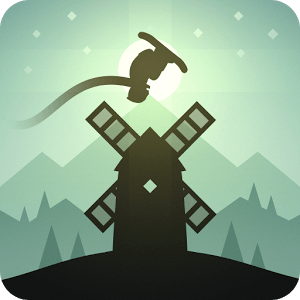 Alto's Adventure
Google Play Game Fest (June 9th - June 23rd)
Enjoy double the coins during Google Play Game Fest. (4x the coins with the coin doubler!)
------
Join Alto and his friends as they embark on an endless snowboarding odyssey. Journey across the beautiful alpine hills of their native wilderness, through neighbouring villages, ancient woodlands, and long-abandoned ruins.
Along the way you'll rescue runaway llamas, grind rooftops, leap over terrifying chasms and outwit the mountain elders – all while braving the ever changing elements and passage of time upon the mountain.
Features:
• Fluid, graceful and exhilarating physics-based gameplay
• Procedurally generated terrain based on real-world snowboarding
• Fully dynamic lighting and weather effects, including thunderstorms, blizzards, fog, rainbows, shooting stars, and more
• Easy to learn, difficult to master one button trick system
• Chain together combos to maximize points and speed
• Test your skills with 180 handcrafted goals
• Discover six unique snowboarders, each with their own special attributes and abilities
• Challenge your friends. Compete for best high score, best distance, and best trick combo!
• Acquire the wingsuit from Izel's workshop for an entirely new gameplay dynamic
• Beautifully minimalist and evocative visual design
• Original music and handcrafted audio for an ambient and immersive experience (headphones recommended!)
Reviews:
"A piece of interactive art"
– WIRED
"One of the best mobile games"
– The Verge
"Alto's Adventure demands your attention"
– IGN
"Best Looking Video Games of 2015"
– TIME
Developer
Noodlecake Studios Inc
Category
Action
Last Update
August 8, 2016
Update notes
Added more stat logging.
ZEN MODE
Relax and unwind with an all-new way to experience Alto's Adventure. No score, no game over, no distractions. Immerse yourself in a soothing new soundtrack, composed especially for Zen Mode. Swipe from the right edge of the Title Screen to begin!
PHOTO MODE
Frame the perfect shot and easily share it to Facebook, Twitter, and more – or save it to your device for later (and for sharing on Instagram)! Enable Photo Mode from the pause menu at any time.

Snowboard Your Way to Amazing Adventures With Alto
Alto and his friends are about to embark on a whirlwind journey full of adventure, danger, and a lot of fresh, white powder to grind through. Play Alto's Adventure on PC or Mac to join Alto and his friends as they travel across the land snowboarding, saving llamas, grinding rooftops, and battling mountain elders. Alto's Adventure is more than just a snowboarding game. This beautiful mix of extreme sports and extreme adventure blends together to form one unique gaming experience. Travel to a variety of areas both modern and ancient as you battle realistic weather conditions and physics-based gameplay unlike any other. While saving animals and outsmarting elders, Alto can score max points by chaining together combos and accomplishing more than 150 handcrafted goals. Play Alto's Adventure on your computer to experience a new level of snowboarding right in your own home. Click the link above to begin your adventure and download Alto's Adventure quickly.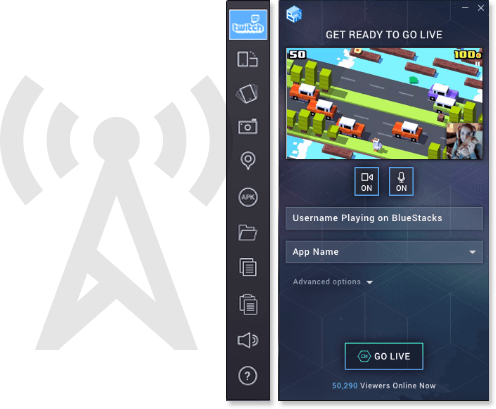 Broadcast Alto's Adventure to the World
Gaming has become much more than a solo hobby enjoyed by kids in their parents' basements. Today's gamers enjoy playing their favorite games, but they also enjoy sharing and discussing strategies with gamers all over the world. The easiest way to connect with other fans of Alto's Adventure is by broadcasting your game footage to the massive Twitch.tv network of gamers and snowboarding fans. With the most convenient streaming controls of any Android emulator, Bluestacks 2 makes Twitch broadcasting a reality for gamers of all skill levels. Simply click one button and stream Alto's Adventure to the world.