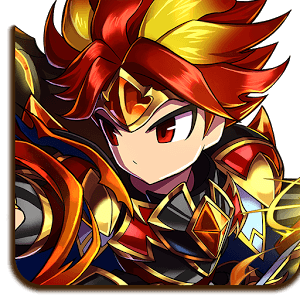 Brave Frontier
Join us as we celebrate 3rd Anniversary milestone with an array of commemorative content and exclusive in-game rewards to thank you for your support! Follow us on Social Media with official hashtags: #BFGlobal3rdAnniversary #3BraveYearsAndMore
*******************************************************
Hundreds Of Heroes. Millions Of Players. Be A Legend Now!
Explore the land of Grand Gaia and save it from the evil hordes of the corrupted god in this epic mobile role-playing game. As powerful summoners, you have the ability to conjure powerful demigods, brave warriors and majestic beasts to fight for you!
FEATURES
* 500 over legendary heroes and beasts of different rarities and elemental strengths to collect, evolve and summon – All beautifully pixel-crafted, with their own battle style and unique Brave Burst attacks!
* Hundreds of missions to be fulfilled in addictive turn-based, action-packed combat! Form strategic battle squads and combos to deal extra damage and fight formidable bosses.
* Colosseum and PVP Arenas for accomplished summoners to combat in. Climb in Ranks and cut down your opponents to earn Battle Points for prestigious items and rewards!
* Enjoy regular fresh new challenges at the Vortex Gates, Frontier Gates, Grand Quests, Raid Battles as you log on!
* Upgrade resource fields in your town and harvest materials from them to synthesize potions or craft powerful equipment!
* Join fellow players in Guilds to participate in competitive events and bring it to greater heights to obtain Guild-exclusive heroes and skills.
We have over 30 million downloads from players all over the world and counting! From the bottom of our hearts, thank you!
REVIEWS
"Brave Frontier provides a variety of RPG elements we've come to know and love." – Appinvasion.com
"Brave Frontier definitely has its sights set on giving mobile gamers nostalgic feelings of the JRPGs of bygone days." – Gamezebo
NOTICE: Brave Frontier is completely free to play. However, some in-game items can also be bought for real money.
SUPPORT
Having technical trouble adventuring in Grand Gaia? We're glad to help! Visit and contact us at our site: https://www.gumisupport.com/hc/en-us
PRIVACY POLICY
http://gumi.sg/privacy-policy/
TERMS OF SERVICE
http://gumi.sg/terms/
WEBSITE
http://gumi.sg/
SOCIAL NETWORK
Facebook: facebook.com/BraveFrontierGlobal
Twitter: @ bravefrontiergl
IMPORTANT NOTICE
** Device with a minimum of 1GB RAM is recommended. Performance is not guaranteed on devices with less than 1GB RAM.
** 800 MB free space in phone internal memory is recommended to install the game with all of the downloadable contents.
** Contact us on www.gumisupport.com for further help on technical issue.
Developer
gumi Inc.
Category
Action
Last Update
October 27, 2016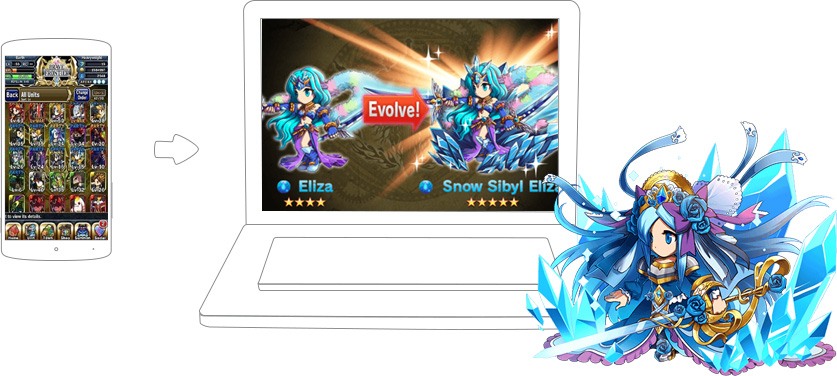 Play the ultimate mobile RPG, Brave Frontier, right on your PC!
Any gamer that has been playing for a long time remembers the good ol' days of the classic role playing game. Games like Final Fantasy or The Legend of Zelda that have paved the way for the modern role playing game seem to have gone the way of the dinosaur. Luckily for true role playing fans, Brave Frontier is here to save the day. This classic style role playing game pits a team of mighty heroes against dreaded fallen god Maxwell. As an added twist, players can harvest and mine resources from their towns to craft special weapons and potions.

Playing this addictive role playing game on the tiny screens of your tablets, smartphones and other mobile devices is no way to enjoy it. Instead, play bigger and download Brave Frontier on PC using the free Bluestacks Android Emulator app for your computer or laptop. With this sweet tool, you can install Brave Frontier on Windows XP, 7 and 8, as well as almost any other app you can find in the Google Play app store. See the true richness of the old school art and pixelated heroes when you bring your adventure to your PC.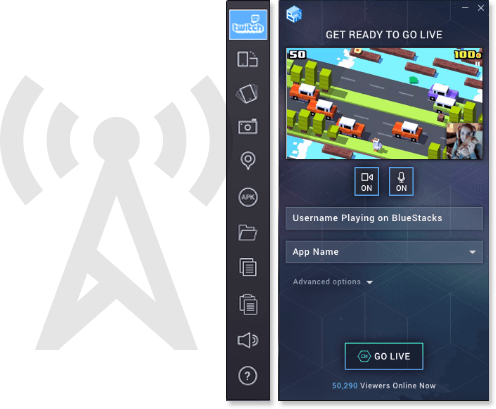 Brave the Newest Frontier in the Gaming World
Thanks to our amazing digital age and awesome technology, gaming has become a beast unlike and other. Just when we thought we had seen everything, Twitch.tv hits the scene and shows us that there is a new wild frontier to explore in the gaming world. For years now, gamers from all countries have been uploading and streaming their video game content and experiences for others to enjoy. With the latest version of the free BlueStacks 2 app, you now have super-easy access to stream Brave Frontier on Twitch and build your own following of brave warriors.
We really can't tell you how much better your gaming experience will be with the free Bluestacks Android Emulator, but these screenshots can show you. If you are ready to defeat evil gods and bring peace back to your kingdom, then download Brave Frontier on PC today.