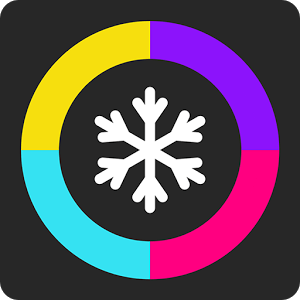 Color Switch
Over 125,000,000 downloads worldwide!
Play now the #1 addictive game of the year!
Tap the ball carefully through each obstacle and your ball will switch color with some powerups.
You must follow the color pattern on each obstacle to cross it !
Be careful not to pass through the wrong color, or you'll have to start again.
Developer
Fortafy Games
Category
Action
Last Update
November 30, 2016
Update notes
CHRISTMAS IS COMING !
- New theme : Christmas
- New game mode : Christmas
- 50 new levels
- 3 new balls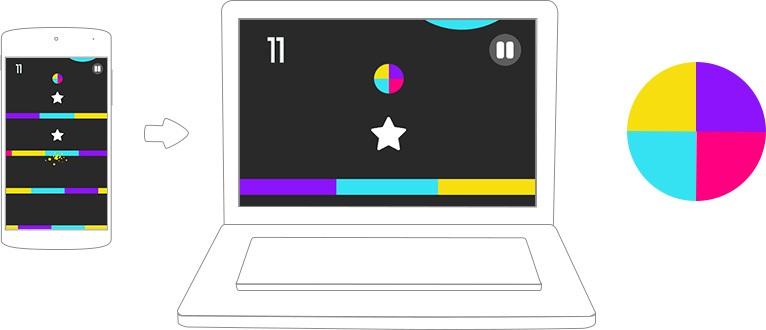 Simple, Challenging, and Highly Addictive
Now is your chance to play the color-themed puzzle game that is taking the world by surprise. Almost out of thin air, the smash Android hit Color Switch is taking over cell phones and tablets worldwide. The draw of the game comes from its sheer simplicity. The goal of each level is pretty straightforward - get your ball from one side to the other. Sure, sounds easy, but are things ever that simple? To make it successfully through each level, you will have to follow certain colors and passing through a wrong color will end your game immediately. Tap your ball carefully to maneuver it through each level following a very specific color pattern. Any deviation from this pattern will result in your ball exploding on contact.

Play Color Switch on Mac or PC with BlueStacks 2 to change the game and take your mobile gaming experience to the next level. Enjoy special benefits and advantages unique only to BlueStacks 2 users.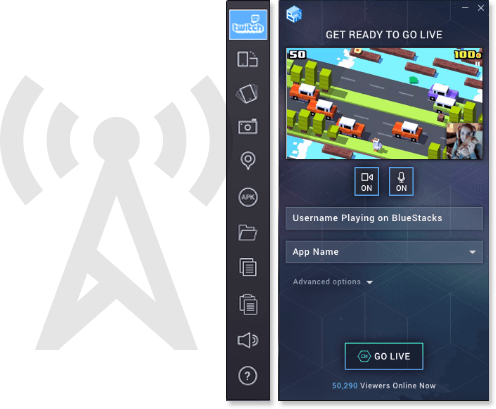 Show the World How You Color Switch With Twitch and BlueStacks 2
The new world of video games will be more than a participatory experience. It will be a spectator experience unlike anything else. Twitch.tv is bringing that future to gaming now with more than one million live broadcasts each and every day. These broadcasts cover the spectrum in terms of platforms and eras and can be viewed by anyone. Join this new age of gaming by broadcasting Color Switch gameplay and footage to Twitch.tv with the easy one-button controls of the new BlueStacks 2. Follow your favorite players, chat with Color Switch fans from around the globe, and even gain a few new followers of your own when you stream Color Switch.