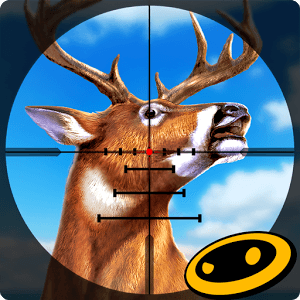 Deer Hunter 2014
Return to the wilderness in the most visually stunning FPS hunting simulator on Android!
Travel from North America's Pacific Northwest to the Savannah of Central Africa in an epic journey to hunt the world's most exotic animals!
"Great shooting mechanics and lush visuals" - Modojo
"Bite-sized missions are perfect for a fast fix" - Kotaku
"I was more than pleasantly surprised" - Arcade Sushi
EXPLORE A LIVING WORLD
Immerse yourself in diverse environments filled with over 100 animal species! Watch out for attacking predators including bears, wolves, and cheetahs! Hunting deer is just the beginning!
MAXIMUM FIREPOWER
Enjoy endless customization as you perfect your weapons. Upgrade magazines, scopes, stocks, barrels and more! Take hunting to the next level!
COLLECT TROPHIES
Compete for bragging rights as you bag the biggest animals with Google Play achievements and leaderboards!
It's open season join the hunt today!
Developed for fans of FPS games, Hunting Simulators, and the Deer Hunter franchise.
---------------------------------------------
Deer Hunter 2014 is a free to play FPS hunting simulator, but you can choose to pay real money for some extra items.
Use of this application is governed by Glu Mobile's Terms of Use. Collection and use of personal data are subject to Glu Mobile's Privacy Policy. Both policies are available at www.glu.com. Additional terms may also apply.
FOLLOW US at
Twitter @glumobile
facebook.com/glumobile
Developer
Glu
Category
Action
Last Update
October 21, 2016
Update notes
• We've updated our Events so that you can now play special Daily and Weekly events for fun prizes!
• Take a spin on our new Mystery Boxes! You're sure to get lucky!
• Not only do we appreciate you guys logging in to play with us every day, but now we want to reward you for doing so! Enjoy our Daily Login benefits!
• Keep up to date with everything we do thanks to our new Updates Page!

Pack Your Bags for a Worldwide Adventure
A good hunter knows that where you hunt is as important as what you hunt. Depending on what you are looking to score, your choice of location will vary. Experience the thrill of traveling the world hunting some of the most exotic animals man has ever seen. With Deer Hunter 2014 for Android, you not only get to see beautiful landscapes and majestic creatures, you get to experience the thrill of the hunt in this first-person shooter game. Collect a variety of trophies to show off your skills and upgrade your firepower to achieve maximum kill efficiency.

A good first-person shooter needs the right controls. On a touch screen, you are limited as your finger partially obscures part of the screen. When you play Deer Hunter 2014 on PC or Mac using the free BlueStacks Android Emulator, you no longer have to struggle to find the right view. Using your mouse, you get all the control and accuracy you need to continue hunting wild beasts around the globe. The larger screen gives you a better chance to spot your targets, as well as a better chance to enjoy the lush scenery around you.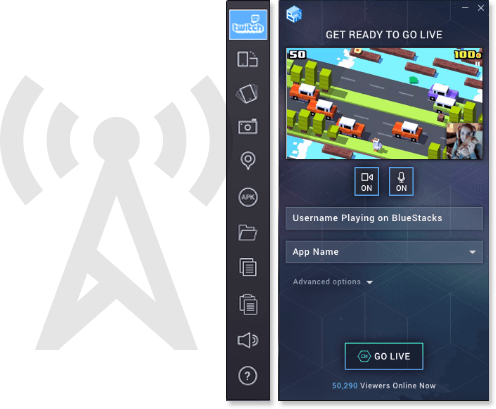 Take Your Hunt to Global Levels
So, you think you have mastered all the beasts there are in Deer Hunter 2014? Well, what about the rabid audience of the twitch social network? Thanks to the free BlueStacks 2 player, it is easy for anyone to stream Deer Hunter 2014 straight to Twitch. Twitch was founded as a place for gamers to hang out and enjoy watching video game footage, but it has grown to be a major force in the gaming industry. Now, you can be part of this new force in gaming and broadcast all Deer Hunter 2014 hunts to Twitch.tv and start building a following of your own.