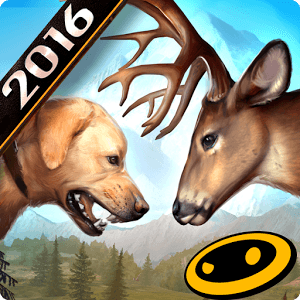 Deer Hunter
From the creators of Deer Hunter 2014! Return to the wild and hunt across the globe in the world's greatest hunting experience.
HUNT AROUND THE WORLD
Pursue trophies in unique and beautiful locations that span the globe from Alaska to Zimbabwe.
BAG BIG GAME ANIMALS
Hunt animals so real they nearly jump off the screen! Track down and bag the world's most exotic and elusive game.
SHOOT LIKE A PRO
Develop a steady hand, line up your sights, and master the skills to take the perfect shot.
GET THEM BEFORE THEY GET YOU
Take down predators before you become the prey.
COLLECT TROPHIES
Compete for bragging rights and bag the biggest animals with achievements and leaderboards!
BUILD YOUR ARSENAL
Collect and customize your firearms with scopes, magazines, barrels, and stocks as you perfect your weapons for each hunt.
High-end, immersive tablet gameplay!
It's Open Season - join the hunt today!
Deer Hunter 2016 is free to play, but you can choose to pay real money for some extra items.
Use of this application is governed by Glu Mobile's Terms of Use. Collection and use of personal data are subject to Glu Mobile's Privacy Policy. Both policies are available at www.glu.com. Additional terms may also apply.
FOLLOW US at
Twitter @glumobile
facebook.com/glumobile
Developer
Glu
Category
Action
Last Update
November 11, 2016
Update notes
• Introducing Hunting Dogs – Labrador Retrievers, German Shepherds, Terriers, Dalmatians and more! Acquire and train your dogs to help you on dangerous hunts
• Collect Stamps to unlock cool alternative new looks for your dogs, and boost their Max Stats
• Four new Hunt Types – Put your dogs to the test! Use their tracking ability to bag rare game
• Brand new Subscriptions offers – Sign-up for exclusive perks, dramatically increased rewards, and other benefits
• Bug fixes and other improvements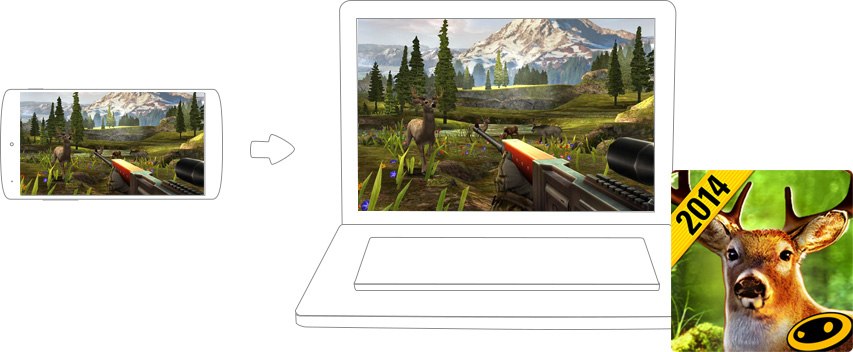 Track, stalk, and kill your prey with Deer Hunter on PC!
There is nothing like the challenge of tracking and hunting your very own wild beast. When it is just you and the crisp morning air out in the forest, that is the most exhilarating feeling. For those hunters who can't wait for deer season, or just do not feel like getting up early in the morning to go hunting, Deer Hunter has arrived for Android devices.

This action packed hunting game is one of the most popular and longest running hunting games around. In each level, it is just you against the wild animals. Watch and wait for the right time to make your move and then BANG! One shot is all it takes. When playing this addictive video game on your smartphone or mobile device, it becomes difficult to see where the animals are on such small screens, making a clean head shot almost impossible. Install the free Bluestacks Android Emulator and you can download Deer Hunter on PC, and a whole host of other top rated games and apps.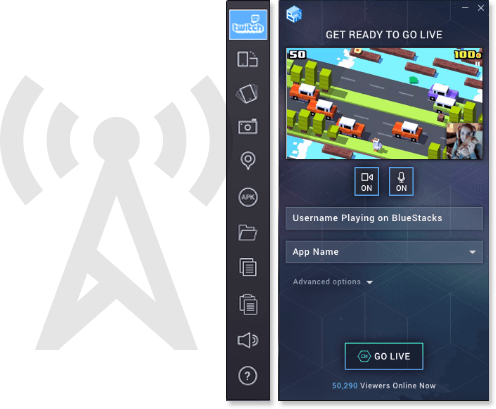 Forget Complications and Stream Deer Hunter Easily
While it may seem like there are limits to what you can accomplish when you play Deer Hunter on PC or Mac, the truth is, there are always things you can do to impress other hunters. When you use the new BlueStacks 2 Android emulator, you can stream all of your Deer Hunter footage to the massive Twitch network. Here, gamers from all over the world come to talk games and watch a lot of awesome footage. Meet other Deer Hunter fans and broadcast your hunts to show you are still the mightiest hunter.