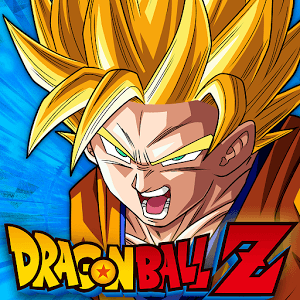 Dragon Ball Z Dokkan Battle
Developer
BANDAI NAMCO Entertainment Inc.
Category
Action
Last Update
December 11, 2016

Bring the Power of the Dragon Balls to Your Computer
Goku, Vegeta, and the rest of the Dragonball Z gang is here for epic battles in Dragon Ball Z Dokkan Battle. This new Android-powered app features all of your favorite characters from the Dragonball Z series to wage war against each other. Visit various locations from the Dragonball Z universe as you fight to restore order in a world of chaos. Trunks time machine crash-lands and sends the entire Dragonball Z timeline into an uproar. Now you must battle your way to an answer if things are ever going to be the same again.

Just like Dragonball Z, this adventure is going to be epic. Too epic, in fact, to just play on your little mobile device. Instead, bring the power of the Dragon Balls to your home computer and play Dragon Ball Z Dokkan Battle on PC and Mac using the free BlueStacks Android Emulator tool. BlueStacks is a free program that gives your computer the know-how to understand and run almost any Android app out there. Expand your mobile gaming universe with the BlueStacks player by clicking the link above.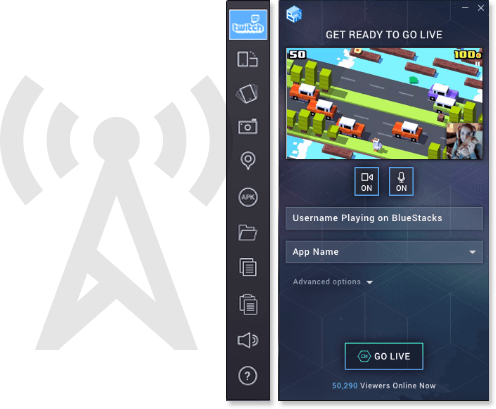 Battle Your Way Through the DBZ World With Flair
In today's gaming world, it takes more than just simple skill to really shine. When you join the Twitch.tv community, you will find a whole variety of broadcasters that come equipped with their own personalities and flair. If you think you have the skills and flair to take on the best, then use the new BlueStacks 2 player to broadcast Dragon Ball Z Dokkan Battle to Twitch and show them who the true Dragonball master is. Follow your favorite players or build your own following when you share Dragon Ball Z Dokkan Battle to the vast Twitch community.