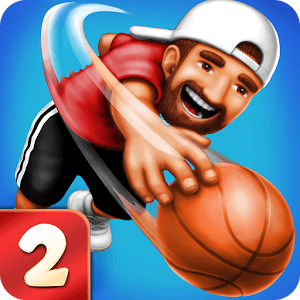 Dude Perfect 2
1.5 billion YouTube views later, Dude Perfect is back with the most epic trick shot challenge yet!
Go BIGGER than ever hitting mind-blowing trick shots through tons of crazy levels!
— Fun Stuff —
ALL NEW CHALLENGES
Jump on trampolines, float on parachutes, break glass, and even blow stuff up!
AMAZING GRAPHICS
Stunning artwork, animation, and sounds bring your trick shots to life!
5 BEST FRIENDS AND A PANDA
Experience life as a Dude! Play as Tyler, Cody, Garrett, Cory, Coby, and the greatest mascot of all time, Panda!
LEADERBOARDS
Prove your trick shot skills against your friends and family all over the world!
DP THEATER
Watch the newest Dude Perfect videos right inside the game!
UNLOCK SPECIAL CONTENT
Customize your gameplay with sick power­ups, new characters, and crazy costumes!
Finish levels with all 3 stars to unlock even more awesomeness!
FAMILY FUN
Built on whole milk and good clean livin', this game and all DP videos are fun for the whole family!
——————
Too many words? Try this on for size:
• 199 sweet levels from different worlds (with more coming soon)!
• Play as the Dude Perfect crew in never before seen shots!
• Watch Dude Perfect's newest videos right in the app!
• Fun for the whole family!

Pound it + Noggin'
- Dude Perfect
HANG WITH US
————————————
YouTube.com/DudePerfect
Facebook.com/DudePerfect
Twitter.com/DudePerfect
Instagram.com/DudePerfect
Snapchat: DudePerfectSnap
————————————
Find out more about Miniclip:
http://www.miniclip.com
Follow Miniclip on Twitter:
http://www.twitter.com/miniclip
Follow Miniclip on Facebook:
http://www.facebook.com/miniclip
Follow Miniclip on YouTube:
http://www.youtube.com/miniclip
Developer
Miniclip.com
Category
Action
Last Update
July 20, 2016
Update notes
- New levels.
- Bug fixes and general improvements.

The Perfect Game is Back with the Perfect Sequel
Fans and YouTube viewers alike have found Dude Perfect the most entertaining game on Android. To help quench fans' need for awesome trick shots and zany videos, the ultimate gaming sequel is here. Dude Perfect 2 is a great follow-up to the hit Android game featuring a crazy cast of characters trying to make some of the most amazing trick shots ever imagined. Each level gives players the chance to show off their basketball skills by shooting everything from basketballs to bowling balls into multiple hoops. Avoid dangers and unlock special power-ups for some crazy trick shots. Choose to play as one of the dudes or their mascot Panda as you challenge each level. Special unlocks include all-new Dude Perfect video that can be watched right inside the app. Dude Perfect 2 is fun for the whole family so go ahead and challenge those closest to you and see who can reach the ultimate heights of Dudeness.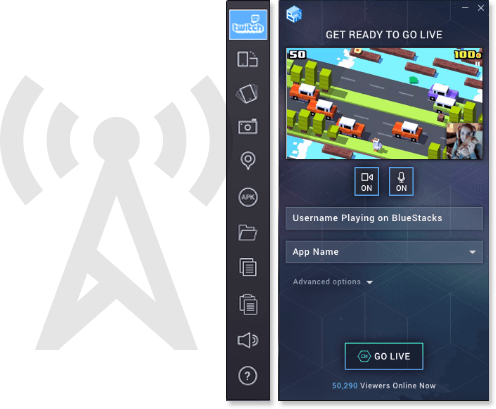 Dude, Stream Perfect Games to Twitch Today
Dude, let's sit down and talk for a minute. You want to go bigger, right? You can't get any bigger than showing off for the entire world. That's right, bro! Now, using the free BlueStacks 2 player, you can broadcast Dude Perfect 2 games and challenges to Twitch right from the BlueStacks 2 app itself. Forget about needing any special equipment and cables. Simply play, click, and stream Dude Perfect 2 to Twitch. As you meet other fans, you can begin to grow your own fan base and following right there on Twitch.