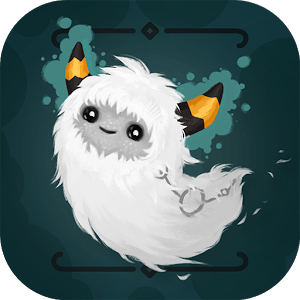 illi
illi is a polished one button platform puzzler. As the creature illi, you jump your way through a strange world where gravity follows you! Things you take for granted in your world is different here. illi travels through portals and enters barren worlds where she gathers light crystals that remain. The creature illi can bend the fabrics of the world and make gravity-defying jumps. Each new unique world introduces new mechanics, traps and obstacles, which will make each world a bigger and more difficult task than the last.
- Brain-melting arcade-puzzle-platformer.
- Play as the fluffy, slug-goatish creature, illi.
- Travel through a beautiful, surrealistic universe.
- Take on 60 gravity defying levels!
- Over 170 quests to be completed.
From us at Set Snail, we hope you enjoy the game.
Developer
Set Snail
Category
Action
Last Update
May 24, 2016
Update notes
ENERGY SYSTEM
We hear you! The energy system has been removed, play all you want :) Now you just see ads once in a while instead, also, you awesome people who bought infinite energy, you still won't see ads. Thank you for your support.
UI
The UI has been optimized in various places.

Collect Light Crystal and Help illi Save Barren Worlds
The world as you know it will forever be altered once you play the mind-bending puzzle game illi. More than just another puzzle game, you are tasked with helping the adorable creature illi as he explores a variety of barren lands in his world. With each step through the portal, the gravity and physics you know will change, making every land a new challenge to overcome. Fear not, my friends, for the magical illi can bend the very fabric of time to his will. Along your way, collect light crystals that have been left over from a time long forgotten.

The game illi is much like the sluggish creature illi. They are both amazingly adorable, love a good time, and are both oh-so-fluffy! Take on more than fifty crazy levels and complete over 170 different quests as you and illi ride the mystical waves on your PC or Mac.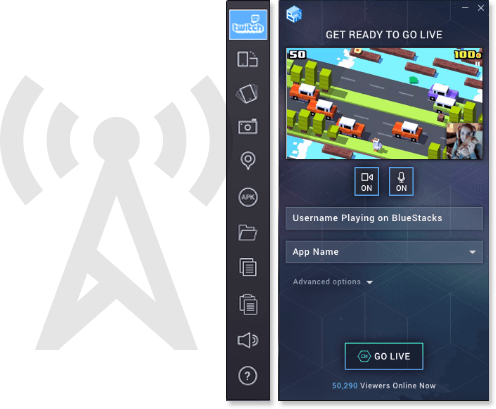 Now You Can Become a Twitch Broadcaster
The world of Twitch broadcasting is exciting and glamorous. Okay, maybe not glamorous, but it is a heck of a lot of fun. Play your favorite Android-powered video games and apps and broadcast each exciting moment to millions of players all over the globe. No more do players require a slew of extra equipment and cables to9 mirror your screen and broadcast it to the world. Now, you only need the free BlueStacks 2 player and you can use the ease of one-click controls to stream every single game to the massive twitch.tv network. meet other illi players, swap gaming tips, and even start building your own following of fans nd followers.