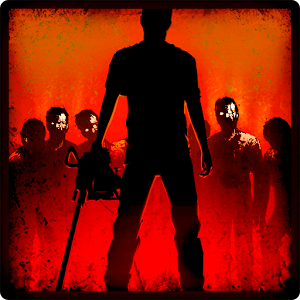 Into the Dead
Now available: fearsome new tiger companion Sabre!
For the whole of October, we're donating 50% of the profits from sales of Sabre to the charity Tiger Time.
Fifty percent (50%) of the proceeds for each Licensed Product sold is paid in aid of the TigerTime Campaign to DSWF trading which pays all taxable profits to the David Shepherd Wildlife Foundation.
In a world overrun with the Dead, you have survived… but for how long?
Into the Dead throws you into the gruesome world of the zombie apocalypse where there are no second chances. Do what you have to in order to stay alive, keep moving as fast as you can, and protect yourself by any means necessary. When the Dead are rising, run!
FEATURES:
• Intense gameplay with stunning visuals & sound depicting a grim zombie apocalypse
• Unlock an arsenal of powerful weapons and perks to help you stay alive
• Missions and minigoals provide constant challenges to overcome
• Tablets supported
• Challenge your friends to beat your high scores
• Ongoing updates to deliver new modes, features, and content

We love to hear from our players!
On Twitter? Drop us a line @pikpokgames and join the conversation with #IntoTheDead
Into the Dead requires the following permissions to save player progress:
Storage: modify or delete the contents of your USB storage
Storage: read the contents of your USB storage
Developer
PIKPOK
Category
Action
Last Update
December 13, 2016
Update notes
New in this version:
Bug fixes and performance improvements
New in previous versions:
○ Clearer explanation of why permissions are required when game starts
○ New LANGUAGES Supported: Danish, Dutch, Finnish, Indonesian, Malay, Norwegian, Swedish, Latin American Spanish, Russian

Bring the Zombie Apocalypse Into Your Home
The new face of the world is much different than what you have grown accustomed to. An unknown cause has forced mankind into the greatest battle for survival to ever come to your home computer. Into The Dead puts you in the shoes of one survivor in this new zombie-filled world. The only goal is survival by any means necessary in this action-packed first-person shooter. Battle against friends and foes (and hordes of undead) as you complete tough challenges and earn rewards to help you survive one more day.

Download the new BlueStacks Android Emulator to experience a full-on zombie horror right on your computer screen. The free BlueStacks app for PC allows users to download and install almost any Android app or game right on their PC. Challenge your Facebook friends and come out on top with the deadly accuracy of your computer's mouse over clumsy touch screen controls. Shoot crowds of zombies while surfing the web for the ultimate in multitasking and survival. Crisp visuals and creepy sounds are even more realistic on your computer, but so is the fright level.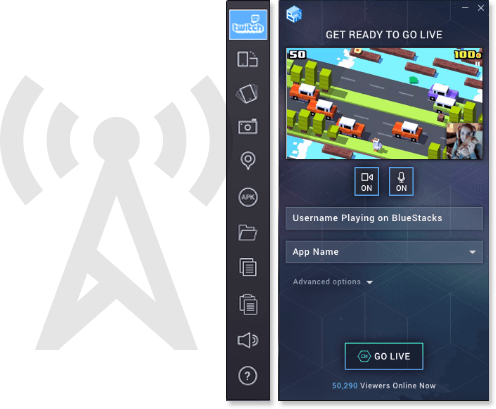 Bring Out the Dead!
The dead have begun to rise from the ground and seek out the flesh of the living, The only way we can survive is by sharing information and broadcasting Into the Dead across the Twitch.tv social network. Twitch.tv is a social gaming site that hosts millions of broadcast every day featuring both top players and average players tackling some of the toughest titles. Use the BlueStacks Advantage and stream Into the Dead to the Twitch network with easy to learn, one-click controls in the new BlueStacks 2 Android emulator. Meet other fans and start your own following of zombie lovers with BlueStacks 2 and Twitch.