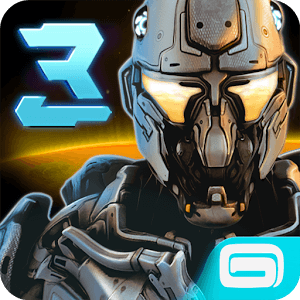 NOVA 3: Freedom Edition
The most immersive and impressive sci-fi FPS franchise on smartphones is now completely free! Fight for humankind's survival!
Four months after Kal Wardin defeated the Volterites, President Folsom is assassinated and the beleaguered colonies surrender to the Volterite Protectorate.
Since then, Kal has been lying low, but a desperate plea from Yelena calls him back to save Earth and humankind…
• An epic storyline: Humanity finally returns to Earth after years of exile! Fight in 10 immersive levels across the galaxy, from a war-torn Earth to a frozen Volterite city.
• Multiple weapons and powers: Run, shoot, drive vehicles, and pilot a mech to defeat hordes of enemies.
• Join 12-player battles in 7 multiplayer modes (Capture the Point, Free-for-All, Capture the Flag, etc.) on 7 different maps.
• For the first time, multiple allies can jump inside the same vehicle and spread destruction on the battlefield.
_____________________________________________
Visit our official site at http://www.gameloft.com
Follow us on Twitter at http://glft.co/GameloftonTwitter or like us on Facebook at http://facebook.com/Gameloft to get more info about all our upcoming titles.
Check out our videos and game trailers on http://www.youtube.com/Gameloft
Discover our blog at http://glft.co/Gameloft_Official_Blog for the inside scoop on everything Gameloft.
_____________________________________________
This app allows you to purchase virtual items within the app and may contain third-party advertisements that may redirect you to a third-party site.
Privacy Policy : http://www.gameloft.com/privacy-notice/
Terms of Use : http://www.gameloft.com/conditions/
End User License Agreement : http://www.gameloft.com/eula/
Developer
Gameloft
Category
Action
Last Update
February 12, 2015
Update notes
Minor bug fixes.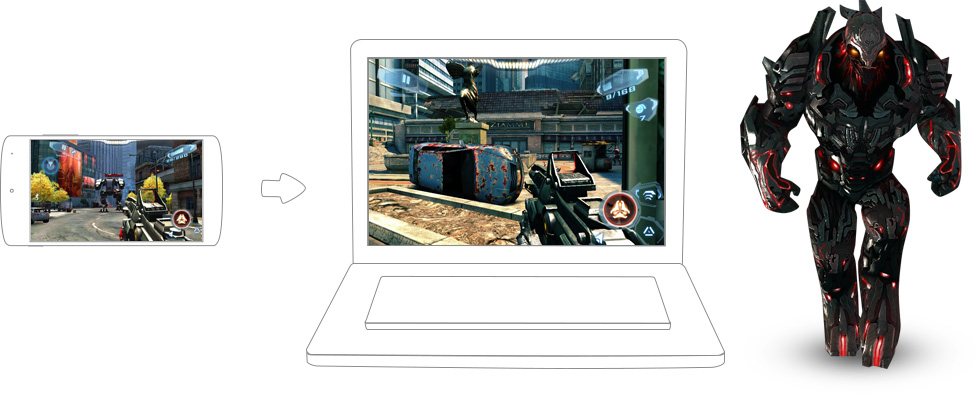 Help Mankind Reclaim Earth in This Intense Sci-Fi Epic
Mankind left earth many years ago and has returned to find it overrun. Now you must battle across the galaxy to save humanity. Play N.O.V.A. 3: Freedom Edition on PC and Mac to experience stunning 3D visuals and realistic battle sounds. Play through a variety of solo missions or join up with fighters from all over the globe in many different multiplayer game modes. You are humanity's last hope. Don't let us down.

To save humanity, you are going to have to do battle with a lot of mean and nasty creatures. Play N.O.V.A. 3: Freedom Edition on PC and Mac to unlock more features and special advantages over other players. Enjoy a more immersive gaming experience with 3D graphics that are crisp and clear on your computer screen and a sound quality far superior to your mobile device. School your competition by using your mouse for better control and aim while your home internet connection gives you faster response times and gameplay.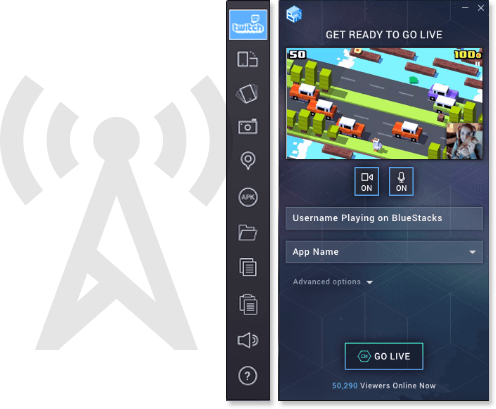 Broadcast NOVA 3: Freedom Edition to Twitch Quickly
Unless you have been living under a rock, I'm sure you;ve heard of the social gaming site Twitch.tv. Gamers from all over the world come to Twitch every day to watch live gaming streams covering all platforms and genres. Twitch broadcasting is a great way to make new friends in the gaming world while even getting a few tips on your gameplay. With the new BlueStacks 2, users can now stream NOVA 3: Freedom Edition to Twitch with convenient controls. Start broadcasting and grow your own legion of freedom fighters with Twitch and BlueStacks 2.