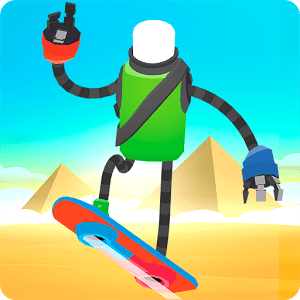 Power Hover
"Marty McFly would certainly approve"
-The Guardian
"Power Hover grabs hold and never lets go"
(5/5) -Stuff tv
"The simple visuals are some of the best I've seen this year"
(Silver award) -Pocketgamer
"Practically begs you to hit the replay button"
(4.5/5) -148apps
"The physics and gameplay are awesome"
(95/100) -Duuro Magazine
HOVERBOARDS. ROBOTS. ADVENTURE. DANGER!
Power Hover is an action game about hoverboarding robots! Defy gravity and enjoy the freedom of controlling an hoverboard! Navigate your way through the desolate world, avoid the hazards and collect the energy! Unfold the story of odd and desolate robot-world...
FEATURES
• Defy Gravity and Enjoy the freedom of controlling a hoverboard.
• Enjoy beautiful pseudo-low-poly art style.
• Beat the Levels full of surprises and challenges.
• Experience the story, told through small interactive cutscenes.
• Explore the beautiful landscapes and multiple different themes.
• Compete with your friends on the endless Boss levels.
• An original soundtrack from the Retry musician Ted Striker.

Follow us:
http://twitter.com/Oddrok
http://facebook.com/Oddrokoddrok
Oddrok Oy - © 2016 Oddrok. All Rights Reserved.
Developer
Oddrok
Category
Action
Last Update
July 25, 2016
Update notes
Are you ready for a challenge!?
New version brings a Challenge mode into the game!
Complete goals on increasingly challenging challenge levels.
Gain bolts and unlock crazy new robots and even more challenges!
You have been challenged!
NEW STUFF
• 4 new challenge mode levels with new mechanics
• 4 new unlockable character with different abilities for challenge mode
• New themes
• Google Play leaderboards for the challenges
• Added localization for Japanese, Portuguese and Korean
• Small fixes

Experience True Freedom on a Hoverboard
The things of science fiction are now a reality when you play Power Hover on PC and Mac. This action game gives players the chance to defy gravity by controlling hoverboard-riding robots. The future is not a bright and shiny place and you must ride through this desolate world and collect energy. This new world is full of hazards, so be careful as you hover through multiple themed areas including desert and beautiful ocean areas. Adding to the thrill of this intense action game is the pseudo-low-poly art style that just begs for your attention. Watch as the story unfolds through interactive cutscenes to ensure you are always engaged and ready to play. Challenge friends in endless boss battles while you enjoy an original musical soundtrack by Ted Striker.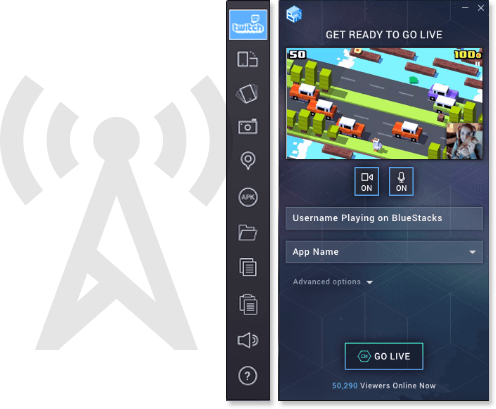 Become the Next Big Twitch Broadcaster
The was a point in time when you needed a lot of extra equipment and cables to stream Power Hover to Twitch.tv. Thankfully, we are living a new age of gaming technology and when you change the game with BlueStacks 2, you get the most convenient Twitch streaming controls ever. Now, simply use the one-click controls of the BlueStacks 2 player to broadcast Power Hover to the Twitch community. Join millions of other broadcasters in broadening the love of gaming and showing others how to pull off sweet tricks when you stream your mobile world live.