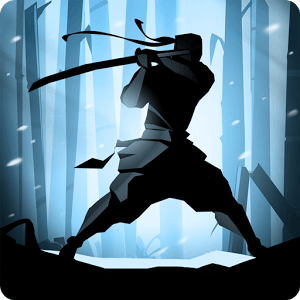 Shadow Fight 2
The sequel to the famous Facebook smash hit with 40 million users
Shadow Fight 2 is a nail-biting mix of RPG and classical Fighting. This game lets you equip your character with countless lethal weapons and rare armor sets, and features dozens of lifelike-animated Martial Arts techniques! Crush your enemies, humiliate demon bosses, and be the one to close the Gate of Shadows. Do you have what it takes to kick, punch, jump, and slash your way to victory? There's only one way to find out.
- Plunge into epic combat sequences, rendered in astonishingly lifelike detail by an
all-new animation system.
- Devastate your enemies with delightfully intuitive controls, thanks to an all-new
fighting interface designed especially for touchscreens.
- Journey through six different worlds full of menacing demons in this action-
packed, adrenaline-fueled combat RPG with an immersive, intriguing storyline.
- Customize your fighter with epic swords, nunchacku, armor suits, magical powers,
and more.
Shadow Fight 2. May the battle begin!
Developer
NEKKI
Category
Action
Last Update
December 2, 2016
Update notes
* Holiday is around the corner, but the evil impostor Freeze has stolen all the gifts! Defeat him in the raid and get awesome Christmas gear.
* Crystal Ice chest - contains cool items and some Christmas magic
* Surprise gifts for everyone!
* Epic winter soundtrack!
* Bug fixes

May the Battle Begin on Your PC
The much anticipated follow-up to the smash action hit is here. Play Shadow Fight 2 on PC and Mac to experience this brilliant display of fun gameplay and beautiful graphics on a large scale. Equip your martial arts fighter with a variety of weapons and equipment as you battle through several levels of martial arts action. Life-like fighting moves come to life on your screen with brilliantly lit graphics. Follow the deep storyline to get fully engrossed in this fantastical world when you play Shadow Fight 2 on PC and Mac.

The only way to fight your way through every level is to perfect the Martial Arts moves as quickly possible. Using your mouse instead of touch screen controls gives you better control with easier to learn gameplay. The shadowy figures and controlled lighting look amazing on your computer screen, and none of the resolution is lost in transfer. Download the new BlueStacks Android Emulator to be able to play Android-powered apps right on your computer. No more waiting for mobile internet signal or wasting money data plans for home use. Now you can always play Shadow Fight 2 on PC and Mac with the free BlueStacks Windows app.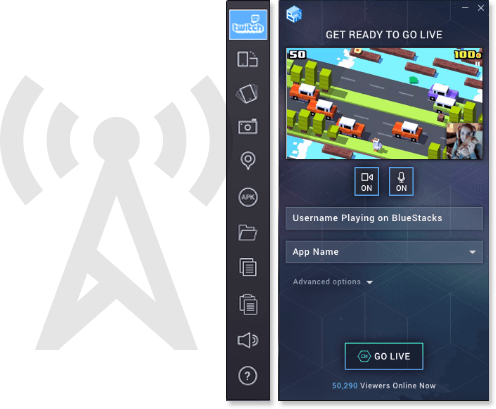 Fight in the Shadows No More
Your path lies in the shadows no more. Now, with the latest version of the free BlueStacks 2 player, you can broadcast Shadow Fight 2 to the massive Twitch.tv network of gamers. Every day, millions of players come out to watch live video game broadcasts to be entertained, watch intense competition, or to pick some gameplay tips on their favorite games. Users can follow their favorite gamers and even start building a following of their own. With BlueStacks 2, you simple click, play, and broadcast your way to a better game and maybe even some gaming fame.