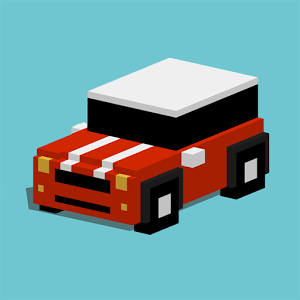 Smashy Road: Wanted
SMASHY ROAD: WANTED
You are WANTED! Take your driving to new heights! Master and unlock all 90 vehicles. Race through the dessert, grasslands and the city or encounter SECRET areas with great rewards! Escape the POLICE, the SWAT, the ARMY JEEPS and the TANKS! How long can you last?
Smash the road and see if you can beat your friends highscore in the online leaderboards!
FEATURES
- 90 unlockable vehicles!!
- Random generated environment with chance to encounter secret locations
- All vehicles have their own behaviour. Find your favourite!
- Great visuals and sound
Developer
Bearbit Studios B.V.
Category
Action
Last Update
December 5, 2016
Update notes
- bug fix
- maintenance

You're Wanted By EVERYONE!
The newest driving sensation taking the gaming world by storm is the new hit in the Smashy Road series. With Smashy Road: Wanted, you are on the run from everyone! Drive through a variety of randomly generated areas avoiding the police, SWAT teams, Army Jeeps, and even heavy-duty tanks. Each randomly generated area comes with the chance to find and unlock special secret areas full of extreme rewards and cool loot. Play often and unlock more than 90 unique cars and vehicles, each one with their own behavior. Try them all to find your favorites and unlock even more. Take your criminal experience to the next level when you play Smashy Road: Wanted on PC and Mac with the free BlueStacks 2 player. Now, you have the power to unlock even more features and change the game with Twitch broadcasting, more convenient controls, and the freedom to play Smashy Road: Wanted whenever you want. Click the link below to download Smashy Road: Wanted and start outrunning Johnny Law now.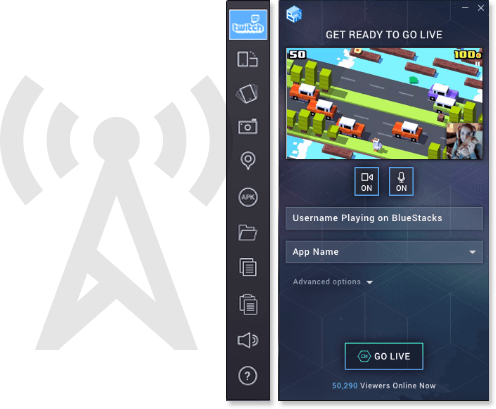 Twitch.tv Adds a New Dimension to Gaming
For a long time, gaming has lost much of the true 'social' aspect that bred the entire industry. With the arcades long gone, gamers played their favorite games on home consoles and PCs. Now, things are a bit different. With the emergence of the huge Twitch.tv network, gamers all over the world are once again playing video games together. Each day, there are more than one million live gaming broadcasts featured on Twitch.tv and you can easily join them when you change the game with BlueStacks 2.