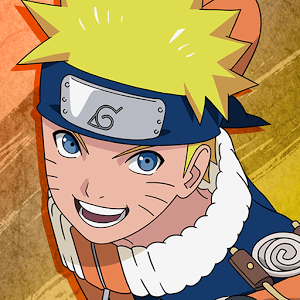 Ultimate Ninja Blazing
The latest NARUTO SHIPPUDEN game! Take part in Shinobi Formation Battles in the first mobile game from the Ultimate Ninja series!
------------
Game Overview
------------
The all-new Shinobi Formation Battle:
A Shinobi Formation Battle is a strategic battle that can be enjoyed with intuitive controls! Unleash exhilarating Combination Attacks with your allies! In addition, if you are close to your allies, their Field Skills will activate and you can turn the tides of battle in your favor! However, make sure your allies aren't grouped together too much, or the enemy can cause you trouble by attacking you all at once. While avoiding group hits from the enemy, aim to unleash powerful Combination Attacks to complete your mission!
Diverse Ninjutsu from various ninja:
Ninjutsu are the key to battle. A huge range of Ninjutsu are featured in the game. They ranging from powerful offensive Ninjutsu, to Ninjutsu that can seal an enemy's movements! Some characters also possess an even more powerful Secret Technique!
Enjoy multiplayer with up to 3 people:
Each mission can be played with up to 3 people in multiplayer mode. Ally yourself with players online, and take on various missions!
Featuring a story that follows NARUTO SHIPPUDEN:
In story mode, you can re-live Naruto's adventures. Famous scenes are recreated in-game, and make the battles that much more intense!
Challenge other players in Phantom Castle
Compete against other players for the most points and aim for the top in "Phantom Castle," a special mode that can only be accessed during special event periods. Take down a multitude of enemies that await you as you climb Phantom Castle!
Recommended OS: Android 4.2 or later
Latest recommended models and other inquiries:
http://bnfaq.channel.or.jp/contact/faq_list/1794
Disclaimer:
1) Operation is not supported for models and OS versions other than those recommended.
2) Depending on your usage, there may be cases where operation is unstable even with the recommended models.
(Devices with administrative access, or that are being used in non-standard ways, may not be able to access the application normally. Please read the "Terms of Service" before playing.)
-----------------------------------
©2002 MASASHI KISHIMOTO/2007 SHIPPUDEN All Rights Reserved.
© GREE, Inc.
© 2016 BANDAI NAMCO Entertainment Inc.
This application is distributed under the official rights from the license holder.
Developer
BANDAI NAMCO Entertainment Inc.
Category
Action
Last Update
November 29, 2016
Update notes
1.1.9
・ Implementation of a new feature/system
・Adjusted UI
・ Miscellaneous bug fixes

Prepare for Blazing Action from Naruto Ultimate Ninja
The very first mobile game from the Naruto Ultimate Ninja series is now available on your computer. Fans of Naruto will revel in the wide selection of Ninjitsu available to unlock and play as. Some of these Ninjitsu actually possesses a powerful Secret Technique to turn the tides of battle. In Ultimate Ninja Blazing, players will have to use a much more tactical and strategic approach to their fighting. Build your team of talented Ninjitsu and take to the battlefield. When your allies are in close enough proximity, their unique Field Skills can activate and power up your team. Be careful not to keep your fighters in too close quarters, or your enemy can easily strike your whole party with group attacks. Work together to pull off complicated Combination Attacks to increase the effectiveness of each blow. You can even take on other players in the Phantom Castle if you think you have what it takes to survive.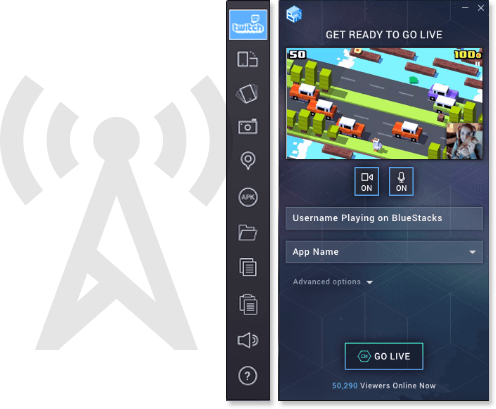 Broadcast Ultimate Ninja for the World to Watch
You can now share all of your mobile gaming fun and excitement to the massive Twitch.tv network with the ease of one-click controls. The free BlueStacks 2 player gives you the most convenient Twitch broadcasting controls ever. Simply click a button and you're ready to stream Ultimate Ninja Blazing to millions of players and Ninjitsu on the Twitch network. More than that, you can chat live with other gamers and broadcasters during live streams and even start building a following of your very own. The future of gaming is here, and now you can experience it in all of its glory with the new and improved BlueStacks 2 player today.