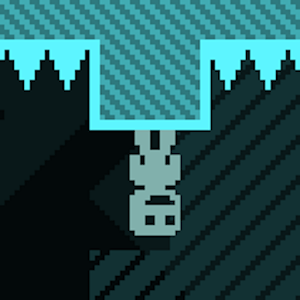 VVVVVV
From the creator of Super Hexagon – VVVVVV, the hit 2010 indie platformer, now available on android!
Winner of Indiecade's 2010 award for Most Fun/Compelling Game.
"One of the best platformers I've ever played." – Anthony Burch, Destructoid 10/10
"This game is incredible." – Michael Rose, Indiegames.com
"The very best videogames in existence leave you with a whole mess of memories that are so varied and entertaining that you can leaf through them like a photo album. VVVVVV is one of those games." – Quintin Smith, Rock Paper Shotgun
Developer
Terry Cavanagh
Category
Action
Last Update
June 12, 2016
Update notes
Updates to Adobe AIR SDK, performance improvements to newer versions of Android OS.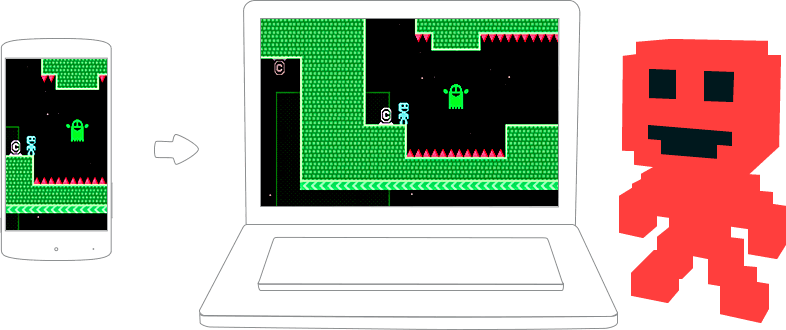 Bring an Award-Winning Mobile Game to Your PC
Bring back old-school gaming with this brand-new challenge from Terry Cavanagh. VVVVVV is a game unlike any other on the market today. Combining old-school graphics with new-school physics and controls, you must aid the great Captain Viridian on his quest to save his five crewmates. Unlike other platform games where you are required to run and jump, Captain Viridian is controlled using gravity and real-life physics. By reversing the gravity of certain rooms, players are able to walk on ceilings and walls to avoid deadly spikes, evil ghosts and other dangers. As you progress through the game, new game mechanics will be learned and shifted to aid on the Captain's journey.


Relive the great days of your youth by bringing this addictive game to your home computer using the new Bluestacks Android Emulator. VVVVVV is heavily influenced on the classic design on games from the Commodore 64, so it only seems fitting to play bigger and bring this experience full-circle. Download the free Bluestacks app for PC and see Captain Viridian manipulate gravity in full-screen. The old-school music coming through your computer's sound system will bring you back to your glory days of gaming.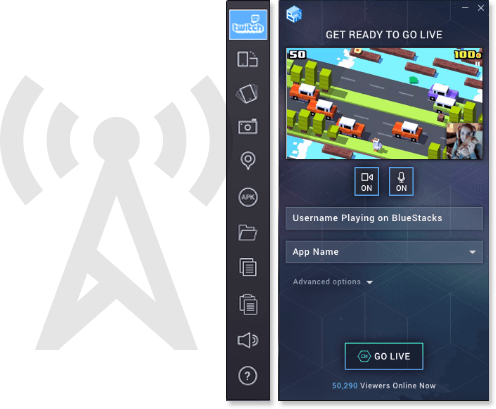 Flip and Flop Your Way to Twitch Fame
Twitch.tv is a social gaming site that hosts over one millions live video game broadcasts each and every day. Before now, streaming VVVVVV to Twitch would require a lot of extra equipment and cables. No more now that BlueStacks 2 has convenient controls to allow anyone to become a Twitch broadcaster. The latest version of the free Android emulator now includes one-click streaming controls so you can share your favorite game or app with the world. Meet other VVVVVV players and follow some of the biggest names in the gaming industry with Twitch.tv.