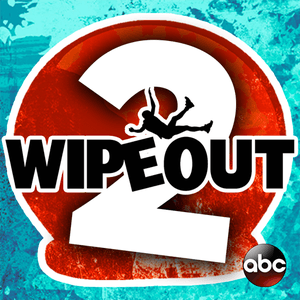 Wipeout 2
THE BIG BALLS ARE BACK WITH THE SEQUEL TO THE AWARD WINNING MOBILE GAME, WIPEOUT!
See what folks are saying about Wipeout 2!
"Big Ball Bonanza!" – Apple n Apps
"Fans will instantly feel at home" – 148 Apps
Now you can bring the fun and excitement of the popular Wipeout TV show to life in a whole new way! Tackle wacky obstacles and pull off hilarious Wipeouts in 135 levels anywhere you go! Run, jump and dive through your favorite challenges from the hit show. Do you have what it takes to conquer the Big Balls?
GAME FEATURES:
PLAY AS CRAZY NEW CHARACTERS ON OUTRAGOUS THEMED OBSTACLES: Play as 10 hilarious characters including a Zombie, Pirate and Popstar as you run through 150 zany themed obstacles!
• COMPETE AGAINST FRIENDS: Watch your progress on the social map and leaderboards to see how you stack up against your friends.
• CRASH, BASH AND DASH THROUGH THE COURSE OF THE DAY: Try your hand at new daily courses to unlock special rewards!
• ADD FUN UPGRADES AND ABILITIES: Customize your character with performance enhancing costumes and abilities like rewind, teleport, and speed boost.
• BIG BALL WORTHY DAILY REWARDS: Receive a variety of rewards, including coins and power-ups!
This app offers in-app purchases. You may disable in-app purchasing using your device settings.
Developer
Activision Publishing, Inc.
Category
Action
Last Update
2015-06-15

America's Favorite Big Balls are Back
Every summer brings one of the most outrageous game shows ever created back. Now, with the new Wipeout 2 Android app, you can experience the thrill of running this crazy course anytime you want. Just like the hit television show, this new Wipeout app gives you the chance to run a crazy obstacle course, but Wipeout 2 brings so much more fun to the table. Unlock and run through the famous Wipeout course as one of many characters including Zombie Ned. Take your favorite game show even further when you play through more than 130 levels of wipeouts and knockouts. Choose from a wide variety of themes for your Wipeout run including the popular Pirate theme. Climb up the leaderboards to beat your friends, try the course of the day for special rewards, and upgrade your runners for even more fun and excitement.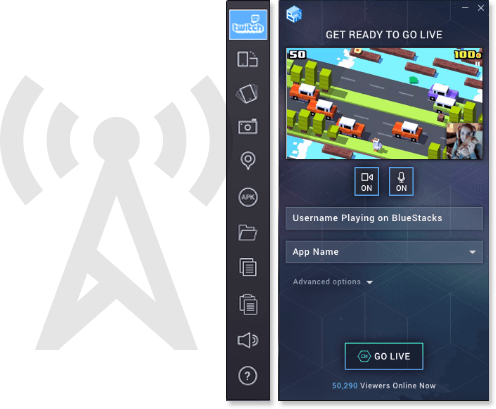 Your Mobile World is Now Live
No more are you stuck with a tiny mobile world. Now, the entire world is at your fingertips when you change the game with Twitch broadcasting using the free BlueStacks 2 player. Twitch.tv is the best place to find live video streams featuring gamers of all skill levels taking on insane challenges. With the BlueStacks 2 gaming app, mobile video game fans can now broadcast their favorite Android apps and game to the entire Twitch.tv network. At any given time, you can find hundreds of live feeds that will amaze and entertain you on Twitch.tv.