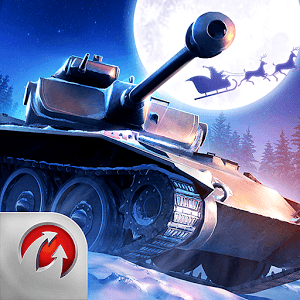 World Of Tanks Blitz
Get holiday-ready: Festive updates
Ready to cause some havoc in the ultimate World War 2 military tank shooter? World of Tanks Blitz is here!
"The very best multiplayer you'll find for your mobile." — Pocket Gamer
"A lot of tanks, a lot of people and a lot of fun." — IGN
This hit free-to-win mobile MMO action game developed by Wargaming throws you into quick-fire tank combat inspired by WW2. Mobilize in over 200 massive tanks in stunning detail! Storm the frontlines with intuitive touch-screen controls built specifically for optimal online mobile gameplay.
Join up with your friends or make new ones to take on action-packed 7vs7 PvP tank battles no matter where you are! Assemble your Clan and hit the battlefield together, putting your strategy and military might to the test.
FEATURES
• Over 200 iconic WW2 vehicles from nations across the world
• 18 unique battle arenas
• Strategic 7v7 online multiplayer
• Free-to-win: equal access to in-game elements for everyone
• Deep progression system: 10 tiers of tanks to unlock and explore
• Innovative crew upgrades to enhance your tank and refine your gaming style
• Constant updates and graphical enhancements; optimization for various devices
• Easy to learn, intuitive touch screen controls
• In-game chat and Clan chat functionality
• Battle Missions that open up new, personalized challenges and let players earn bonuses and achievements
• Clan functionality allowing players to unite in their pursuit of victory and invite their friends to play online
This game requires a minimum 3Gb of free space on your device
Download World of Tanks Blitz now FREE!
For more information please visit http://wotblitz.com/
Developer
Wargaming Group
Category
Action
Last Update
December 20, 2016
Update notes
Winter holidays are almost here!
Download Update 3.4.2 to:
• Visit Blitz Fair, which offers a series of tasks, Tickets as rewards, the holiday Auction, Chests with surprises, the first Swedish tank, and many other legendary vehicles
• Receive gifts
• Enjoy improved game stability
May the New Year bring you victorious battles, high scores, and well-deserved awards!
Go Blitz!

Take Control of the Greatest Tanks in History
Wreak some havoc during World War II when you play World of Tanks Blitz on PC or Mac. In this action-packed video game, you are the driver of some of the most powerful vehicles from the WWII military era. Roll out and storm the frontlines as you battle for guts, glory, and handsome rewards. World of Tanks Blitz has more than 200 tanks split between 10 tier levels for you to find, unlock, upgrade, and customize. In this MMO game, you can join up with friends and take the front line together, or play the lone wolf and see how far you can go without the help of others. Experience some of the greatest multiplayer battles in intense 7v7 PvP battles and more than 18 battle arenas to demolish. Join a Clan to use the power of numbers and vanquish your foes to unlock new missions and goals. Play World of Tanks Blitz on PC and Mac to change the game forever.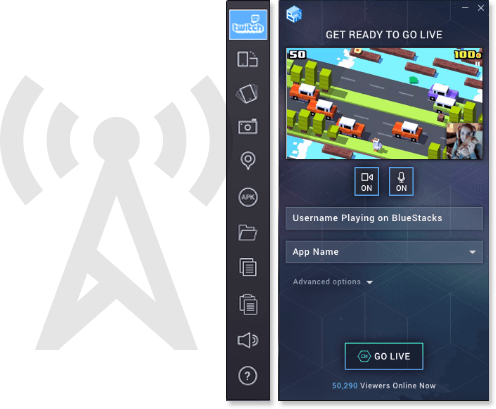 Start Your Broadcasting Career With BlueStacks 2
The future of gaming lies in a fairly new social gaming community at Twitch.tv. Each day, there are more than one million live broadcasts featuring players tackling games from all platforms and eras. Once, it would require extra equipment and hassles to broadcast your mobile world to Twitch, but now it only takes the new BlueStacks 2 player. With the ease of one-button controls, you can be broadcasting World of Tanks Blitz to thousands of gamers and military buffs around the world. Start broadcasting your world with BlueStacks 2 and Twitch.tv.