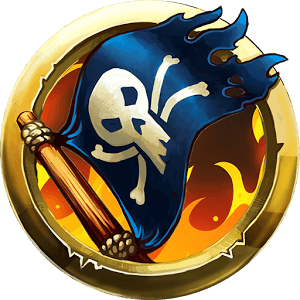 Age of Wind
Battle pirates from all over the world in the most epic Multiplayer battle game ever!!!
Live the ruthless life of a battleship pirate: Sail the seven seas and complete quests, roam the tropical bays, trade exotic goods and use them to create devastating super cool weapons. Improve your skills and control over your battleships, raid cities and merchant ships, steal their gold and battle other pirates online to become the greatest pirate of all!
Special features:
*Multiplayer battles: against random pirates online or a Facebook friend
*Co-op Survival mode
*Pirate tavern mini games: knife game or dice
*Huge game map with more than 35 ports and bays
*New special weapons, abilities and upgrades
*Magnificent battle ships and crazy achievements
Follow Deemedya on Facebook at:
http://www.facebook.com/Deemedya
follow Age of Wind 3 on Facebook at:
https://www.facebook.com/ageofwind3

Visit our official site at:
http://www.deemedya.com
Deemedya's YouTube channel:
https://www.youtube.com/user/DeemedyaMS
Follow up on Tweeter:
https://twitter.com/Deemedya
For support feedback and suggestions:
support@deemedya.com
Developer
Deemedya INC
Category
Adventure
Last Update
May 24, 2016
Update notes
*Minor bug fixes and improvements

Take to the High Seas in This Epic Nautical Adventure
You are now the captain of a great ship and adventure awaits when you play Age of Wind on PC and Mac. With a wide variety of quests and goals, you are sure to be one busy captain. Explore a wide world full of dangers and excitement as you discover new islands and make a lot of money. Be the king of the high seas as you battle other captains for pride and survival. As you travel, you will have the chance to purchase new ships and upgrade the one you have.

Enjoy the freedom the open seas brings by playing Age of Wind on PC and Mac. By bringing this adventure to the big screen, you are opening up a whole new world full of beautiful graphics and scenery. Download the new BlueStacks Android Emulator and you can experience adventure on the high seas right there on your home computer.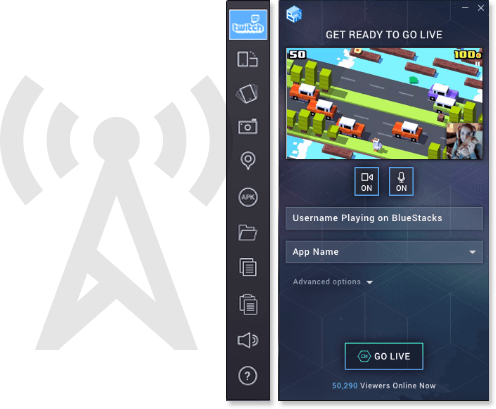 Bring High Seas Adventure to Your Followers With BlueStacks 2
Sharing your gaming footage is a great way to make new friends, get gaming tips, and generally bring the social aspect back to gaming. The days of the classic arcade may be long-dead but with the new website Twitch.tv, gamers are bringing the fun of playing with others back in full-force. Twitch allows gamers to share their gaming experiences and footage with other fans and build up their own following. Play Bigger and broadcast Age of Wind to the entire world with the free BlueStacks 2 gaming app.