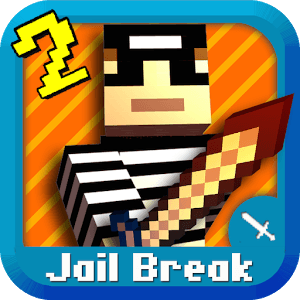 Cops N Robbers 2
Wait so long for the "Cops N Robbers (Jail Break 2)", the 2nd edition of "Cops N Robbers (Jail Break)" has been developed for one year, created by the famous developer of "Cops N Robbers (Jail Break)" and "Cops N Robbers (FPS)": "JoyDo Entertainment".
This time we brought a whole new experience for every CNR fan. New huge island prison - "West Pacific Prison" is here, waiting for your adventure. New game settings, new props&craft system...Most important of all, a new role - spy is added in "Cops N Robbers".
***Features***
# Huge map - "West Pacific Prison": indoor and outdoor area, prison, forest, island, ships...
# Role playing: Cop, Robber and Spy.
# Props&Craft System: 40+ props (weapons, armors...), craft some props to help you get out of prison.
# New role - Spy: hiding in robbers, secretly support for the cop. In order to retain the identity, the spy need to complete the tasks given by system. Robbers need to find out who is the spy by voting.
# Multiplayer: Worldwide Multiplayer support, 5 regions available - EU, AU, US, ASIA, JP
# Mobs: there are some mobs in the outdoor forest, you can collect some stuff from them.
# Hunger value: Affect walk speed & attack damage.
# "Honor Rules": cheat & cheated, cooperation & betrayal.
# Stable server & optimized network.
# Video Recording: support Kamcord video recording.
***Rules***
# Besides robbers there is one cop and one spy.
# The cop tells robbers what they should do: go to the mess hall to eat, go to the showers, go to the library...
# Robbers must obey and do what the cop says, or be punished!
# Robber's mission: Compliance & Betrayal (find the way to escape from prison then all the robbers win)
# Cop's mission: Manage all robbers & make sure that no one escapes from prison in the limited time!
# Spy's mission: Complete the system tasks to retain the identity. Help the cop to monitor all robbers, meanwhile avoid the identity being exposed.
Developer
Riovox
Category
Adventure
Last Update
December 15, 2016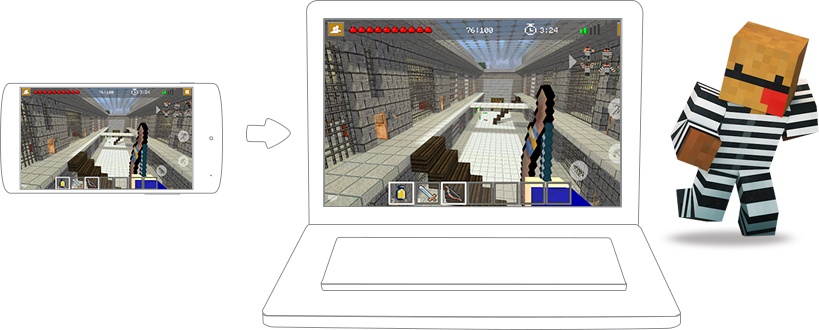 Meet West Pacific Prison - Your New Home
The classic tale of cops and robbers has entranced us all since we were young children running around the yard with toy guns. Now that we are older, we can't exactly run around the yard with toy guns, but we can delve deep into the intriguing escape game Cops N Robbers 2. Placed in a high-security island prison in the middle of the Pacific Ocean, you can take on the role of the robbers, the cops, or a spy with secret missions to support the cops. Play through a unique storyline for each character type with missions like escaping, keeping prisoners in line, and keeping your identity secret. This time around, your prison is more than a drab building made of grey blocks. West pacific Prison features a full outdoor area with forests, mobs, and lots of excitement. Join millions of global players by clicking on the link above to download Cops N Robbers 2 on Mac or PC.