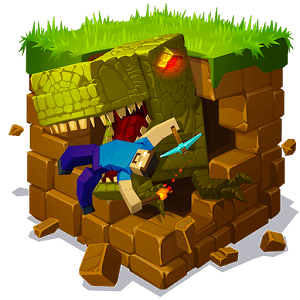 Jurassic Craft
Jurassic Craft - an exciting adventure with prehistoric reptiles in the cubic universe!
Plunge into a world full of danger. Walk around the world and try not to be dinosaurs dinner, trembling with fear at the sight of the most terrible of them - T-Rex.
Collect resources, create different buildings and weapons, explore the world and fight. Try to to survive in this madness!
Features:
- Many of the dinosaurs.
- Survival and creative in dangerous conditions.
- Craft different items, weapons and armor.
- Game shop and daily bonuses in the form of coins.
- 4 new game worlds: Islands, Tropical, Savannah, Superflat world.
- Ease of creating objects.
- Many kinds of blocks for construction.
- Changing the time of day (day and night).
- Special items of Herobrine mode: a pick and a sword.
- 3D pixel blocks and square dinosaurs are waiting for you!
Developer
Hypercraft Sarl
Category
Adventure
Last Update
September 12, 2016
Update notes
- Improved game performance
- Fixed few bugs

Dinosaurs are Awesome!
Who wouldn't love to experience life during the Jurassic Period? Run around with dinosaurs, hope they don't eat you and explore violent and dangerous environment... Sounds awesome! Now you can go back in time to the era when giant lizards roamed the Earth and see how long you can make it. Play Jurassic Craft and you can create buildings, weapons, and more to help you survive with so many dangerous creatures looking at you as food.

Just as the great dinosaurs were too big to be contained, so is this creative Android app. Play Jurassic Craft on PC or Mac by downloading the new BlueStacks Android Emulator app from the link above. This little program will turn your computer into an Android gaming machine. Search for resources and build your new life on a large screen to truly enjoy the graphics, animations, and dinos. Using your mouse and keyboard, you will more easily get around the 3-D environments and avoid detection by the deadly creatures around you.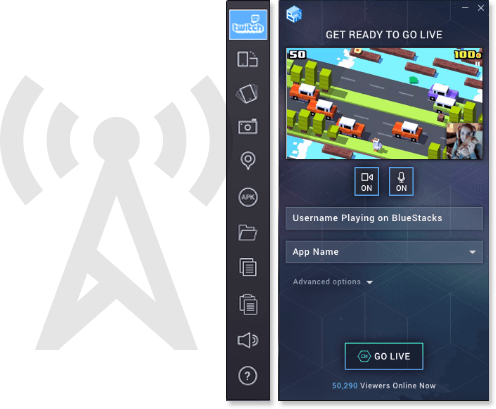 Build Your Jurassic World in Front of the World
BlueStacks 2 now features a convenient way to stream Jurassic Craft footage to Twitch.tv for millions of other gamers to watch and enjoy. Twitch has grown to be the largest social gaming site online and hosts over one million live video game broadcasts each day. More than just a place to watch the biggest names in gaming, Twitch gives the average gamer a chance to broadcast Jurassic Craft to passionate fans for fun and tips. Use the one-click controls in the new BlueStacks 2 to stream your mobile world and make new friends and fans.