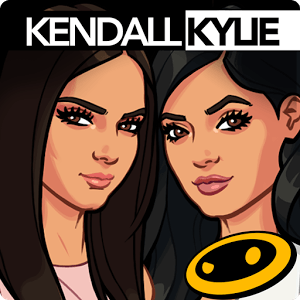 KENDALL & KYLIE
JOIN KENDALL & KYLIE JENNER as the up-and-coming star of a big new adventure... choose your own path – the story is yours!
BE YOURSELF, EXPRESS YOURSELF! Create your own character from hundreds of the latest styles, and share customized pics of your digital self.
YOUR FOLLOWERS ARE WAITING! Start a life in fashion, media, and more... make your mark and increase your online following.
CONNECT WITH FRIENDS on your feed, like, share, and help each other succeed.
High-end, immersive tablet gameplay!

------

PLEASE NOTE:
- This game is free to play, but you can choose to pay real money for some extra items, which will charge your Google account. You can disable in-app purchasing by adjusting your device settings.
-This game is not intended for children.
- Please buy carefully.
- Advertising appears in this game.
- This game may permit users to interact with one another (e.g., chat rooms, player to player chat, messaging) depending on the availability of these features. Linking to social networking sites are not intended for persons in violation of the applicable rules of such social networking sites.
- A network connection is required to play.
- For information about how Glu collects and uses your data, please read our privacy policy at: www.Glu.com/privacy
- If you have a problem with this game, please use the game's "Help" feature.
FOLLOW US at
Twitter @glumobile
facebook.com/glumobile
Images of Kendall Jenner and Kylie Jenner and related trademarks © and TM 2015 Kendall Jenner, Inc. and Kylie Jenner, Inc. Used under license. All rights reserved.
© 2015 Glu Mobile Inc. All Rights Reserved.
Developer
Glu
Category
Adventure
Last Update
December 12, 2016
Update notes
What's new in v2.6.0:
*See the sights with Kendall & Kylie in Budapest (level 18+)
*Enjoy new party events with your krew
*More clothing in the store, and stickers for your selfies and chat
*Bug fixes and other improvements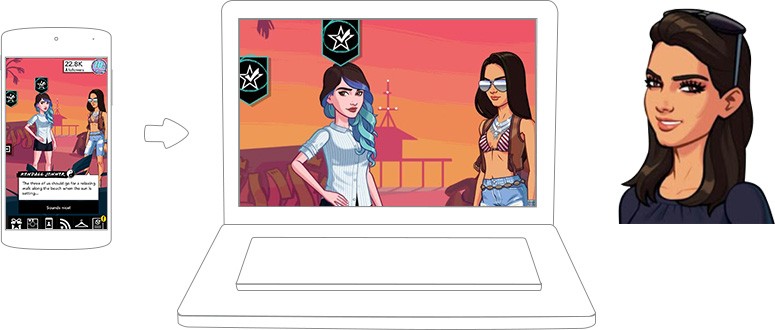 Life the Wild Life of an A-List Celebrity!
In the latest choose your own adventure game from Glu, you get to live in the shoes of Kendall and Kylie Jenner and see what it's like to be A-List celebrities. Your new life begins by creating the perfect version of you. Choose from hundreds of the latest styles and fashions to create the character that best defines you. Then, share your new creation with the world via digital snapshot. Next up, you can tackle the dangerous world of fashion and media. Make the right choices and watch your fame and popularity skyrocket. Connect with your friends and join them on your feed to share stories, photos, and even help them with challenges and missions.

If you have ever wondered what it would be like to live the charmed life of Kendall and Kylie Jenner, then you have got to play Kendall & Kylie on PC and Mac with the new BlueStacks 2. Enjoy a more immersive experience and easier gameplay when you Play Bigger.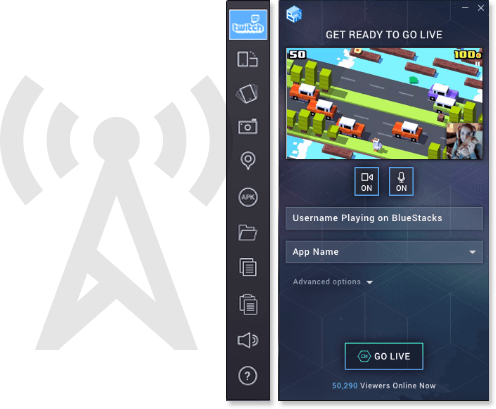 Turn Game Fame Into Real Fame With Twitch and BlueStacks 2
The new era of gaming has a lot more spectators than it used to. The biggest boom in gaming is watching others tackle your favorite video games. Twitch.tv gives players the chance to broadcast their video game footage live to millions of users all over the world. Each day, there are more than a million live broadcasts happening with players from all over the globe. Join this new gaming revolution when you play Kendall & Kylie on Mac and PC with the free BlueStacks 2 player with the easiest Twitch broadcasting controls ever. Now anyone can broadcast Kendall & Kylie with simple one-click streaming controls via BlueStacks 2.