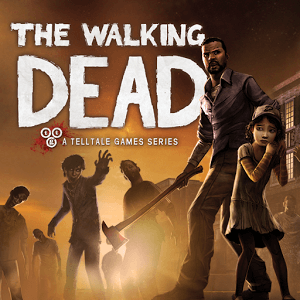 The Walking Dead: Season One
As featured in TegraZone, The Walking Dead is a five-part game series (Episode 2-5 can be purchased via in-app) set in the same universe as Robert Kirkman's award-winning series. Play as Lee Everett, a convicted criminal, who has been given a second chance at life in a world devastated by the undead. With corpses returning to life and survivors stopping at nothing to maintain their own safety, protecting an orphaned girl named Clementine may offer him redemption in a world gone to hell. Experience events, meet people and visit locations that foreshadow the story of Deputy Sheriff Rick Grimes. A tailored game experience – actions, choices and decisions you make will affect how your story plays out across the entire series.
• Plays great on NVIDIA SHIELD
• Winner of over 90 Game of the Year awards
• All five award-winning episodes plus special episode '400 Days'
• Choice matters: your decisions change the story around you
• Save over 25% on additional episodes by purchasing the Season Pass and gain access to Episodes 2-5, plus special episode 400 Days immediately
- - - -
SYSTEM REQUIREMENTS
Minimum specs:
GPU: Adreno 200 series, Mali-400 series, PowerVR SGX540, or Tegra 3
CPU: Dual core 1GHz
Memory: 1GB
Recommended specs:
GPU: Adreno 300 series, Mali-T600 series, PowerVR SGX544, or Tegra 4
CPU: Quad core 1.5GHz
Memory: 2GB
Developer
Telltale Games
Category
Adventure
Last Update
March 2, 2016
Update notes
Reduce drag sensitivity

The Dead Have Returned and a Little Girl's Life is in Your Hands
You are Lee Everett, a convict who finds himself in a world overrun with the living dead. When you come across a little girl named Clementine, you realize this may be your shot at redemption. Play The Walking Dead: Season One on PC and Mac to experience life through the eyes of a survivor. along the way you will meet people and see places that foreshadow the events of AMC's hit zombie series. This is a must have for zombie fans everywhere.

To make your undead experience even better, download the free BlueStacks Android Emulator and play The Walking Dead: Season One on PC and Mac anytime you want. The new BlueStacks tool allow you to download and play any Android app right on your PC. No more waiting for steady internet signals or incurring large overage charges to your mobile data plan. Now you have the freedom to hunt zombies and save Clementine whenever you want.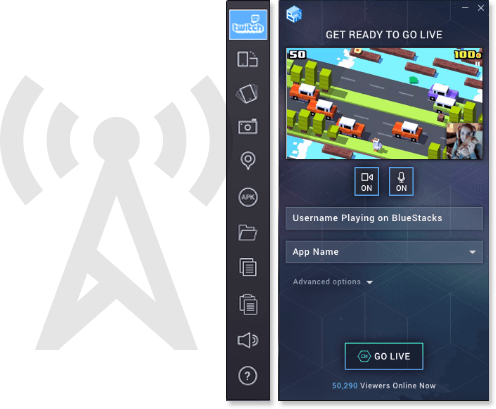 The Dead Roam Twitch.tv
When the dead begin to walk the earth, it is onloy by banding together that we will be victorious. Join the growing horde at Twitch.tv to view and stream thousands of live video game broadcasts each day. On top of that, you can chat live with the broadcasters and other members watching right now. With the free BlueStacks 2 player, you can now stream The Walking Dead: Season One right from your computer room. Adding to the already long list of BlueStacks Advantages, the real game changer is one-click access to broadcast The Walking Dead: Season One across the Twitch community.