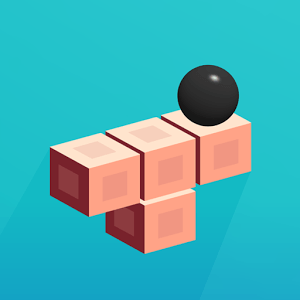 Ball Jump
Try to stay on the cubes. Can you react fast enough? Your path is being built in real time with an exciting combination of cubes.
→ Wait for the right moment
→ Then tap on the screen to jump
→ Don't fall off the cubes
Discover 5 different sections.
How far can you get? Enjoy the challenge.
Developer
Ketchapp
Category
Arcade
Last Update
October 21, 2015
Update notes
Enjoy this huge update for Ball Jump, a game that ranked number 1 in more than 40 countries. You get a large number of exciting new cube combinations that will make this game more challenging than ever before. With your collected gems, you can unlock 50 new characters. Have fun!
→ New exciting cube combinations
→ We introduced gems that can be collected during playing
→ 50 new unique characters
→ Now you can share an image of your score with friends
→ Minor bug fixes

In the Land of Arcade Games, the Ball is King
Ball Jump is different than other arcade games available in the Google Play store. There is no violence or bloodshed. Gone are the flashy graphics and cute talking animals. All you are left with is a ball, a whole bunch of blocks, and hours of challenging gameplay. The object of Ball Jump is quite simply actually. All you have to do is help move a ball along a series of floating blocks. Simple click to jump controls are easy enough for anyone to play. The challenges are tough enough to have even the most experienced gamers pulling their hair out. Click your mouse to jump at just the right moment to avoid falling off the edge of your cube. Watch as your path is built in real-time right in front of your eyes.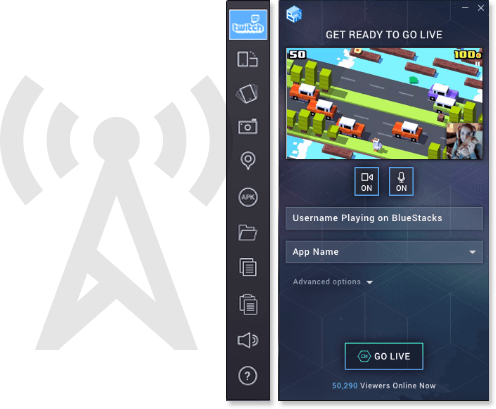 Jump Your Ball for the Whole World to Watch
Video game fans have always enjoyed watching other players beat their favorite games and learning how to handle those difficult levels and areas. In this new digital age we live in, it is not possible to share your mobile gaming footage with world quickly and easily. At one time, this feat required extra cables and devices, but when you Play Bigger with the free BlueStacks 2 gaming app, you have one-click controls to instantly stream Ball Jump footage to Twitch and share it with the entire world. Share your world, gain new friends, and build and strong following with the new Twitch.tv and BlueStacks 2.