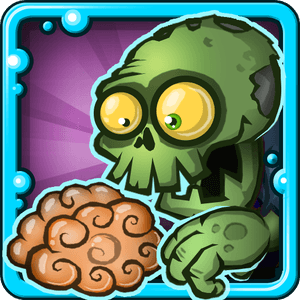 Deadlings
Flappy Deadling – A new level that eats cute flappy birds for breakfast with its difficulty. Protect your undead in a maze of deadly saws and spikes. Feed him as many brains as possible before he dies in the gruesome laboratory of Death. There's no happy ending here!

"Besides the excellent blend of platforming and strategy gameplay, Deadlings just immediately stands out because of its quirky style and fun sense of humor"
– Gamezebo
Death is lonely. He has zero friends on his FaceTome account and no one to hang out with. So, in order to feel better, he begins "Project Deadlings". Death buys a factory where he can build his laboratory and begin training a massive army of zombie minions.

As the army of Deadlings grows, the mazes of the laboratory become deadlier, loaded with puzzles and death-defying traps. Different units of Deadlings have their own unique abilities: Bonesack can run and jump with agility, Creep can climb on walls and ceilings, Lazybrain treads slowly and carefully, and Stencher uses his powerful gas clouds to fly. All of these abilities must be used to complete the maze and successfully train your Deadlings.
Will you be able to navigate all 100+ levels available in Deadlings, including the laboratory? Will you complete Project Deadlings, and successfully train all of your zombie minions?
> Side-scrolling, arcade gameplay
> Four different types of cute zombies
> Over 100+ challenging levels
> Two gameplay modes: strategy and arcade
> 4 different worlds!
> Atmospheric music and sounds
> Cartoonish, hand-drawn artwork
> Four Phases to unlock and complete
> Funny storyline starring the Not So Grim Reaper
> Intuitive one touch controls
Developer
ONE MORE LEVEL S.A.
Category
Arcade
Last Update
2015-09-30

Use the Undead to Further Death's Army
After so many years of the same old thing, Death is sick of simply killing those whose time is up. His boredom is at an all-time high, while his Face Tome account friends list is at an all-time low. What's an evil Grim Reaper to do? Buy a factory and begin training brainless zombies to fight in his army. Project Deadlings is Death's answer for the future, but he needs your help to train his zombie minions. play through more than 100 levels of brain chasing excitement and you use unique abilities to avoid giant saws, deadly lasers and horrors you have never even dreamed of in Deadlings.

A game this zany doesn't fit on your tiny mobile device. Instead, play bigger and use the new BlueStacks Android Emulator to bring this undead platformer to your home computer. Control your zombie army with pinpoint accuracy using your computer's mouse. Watch as the different zombie types come to life (in a manner of speaking) on your computer screen. Stop worrying about your spotty internet connection and enjoy the high-speed internet of your home network. Begin your adventure with Death by clicking the link at the top of this page.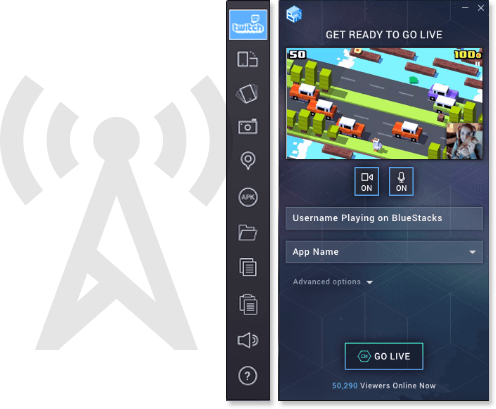 Stream Your Latest Deadlings Experiments Live
With the latest version of the new BlueStacks 2 gaming player, you are now able to stream any mobile app or game you play straight to Twitch.tv. Twitch is a website that gives millions of users a place to meet and chat about their favorite games while sharing and broadcasting their own video game footage. Keep up to date on all of your favorite players by following them and stream Deadlings to Twitch to create your own horde of followers. The controls are super-easy and accessible to players of all skill levels.