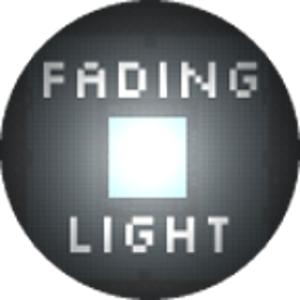 Fading Light
Fading light is a platform game in which you must navigate through a maze before your light fades out. You must collect light crystals to recharge your light and reach the finish line before darkness prevails.
Developer
Dog Shack Studio
Category
Arcade
Last Update
June 23, 2016
Update notes
Version 1
- New levels
- New difficulty setting (Extreme)
- New enemy type added to extreme levels (Black Holes)
- New scoring system
- New experiemental game mode
Version 2
- Global Leaderboards
- Achievements
- New Levels
- Soccer Mode
Version 3
- New Game Mode (Dodge Mode)
- Ability to purchase game to support us
- New app Shadow Maze linked from app

Stop the Darkness From Creeping In
Welcome to a world where the darkness is slowly taking over and your only hope is to find the next light crystal to illuminate your path. When you play Fading Light, your only goal is to keep the light on for as long as possible. You're a little light that is alone in a maze of dark tunnels and deep chasms. Your light is slowly fading into the darkness, but every time you touch a new light crystal, you light recharges for a short period of time. The only way to continue moving on is b finding another light source to light your next section of tunnel exploration. Play Fading Light on Mac and PC to experience a unique style of gameplay and a truly genius work of art. To better help you enjoy your Fading Light experience and choose ho you support the developers, the game comes with one-of-a-kind ad controls that players are simply raving about. The power is in your hands to stop the darkness and bring light to your world with Fading Light.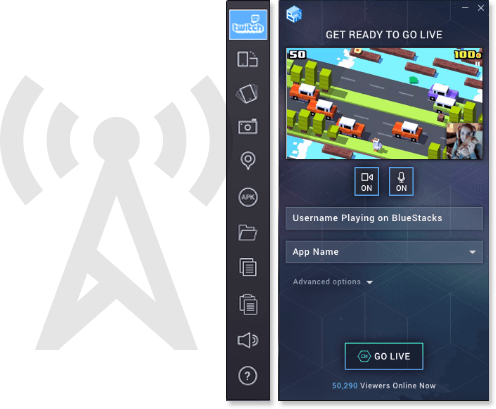 Shine Your Little Light on Twitch.tv
In today's ever-changing gaming environment, players are looking for more than just something to do alone. They want to experience gaming like the social hobby it was always meant to be. Bring the world's largest arcade-style atmosphere right into your home when you broadcast Fading Light to players on the Twitch.tv network. Each and every single day, players share more than one million live video game broadcasts with other fans around the globe. When you change the game with the BlueStacks Advantage, you get one-click access to Twitch broadcasting and streaming.