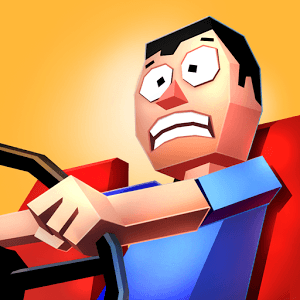 Faily Brakes
The title of the game says it all!
While cruising through the mountains, car enthusiast Phil Faily suddenly experiences a complete brake failure, plunging him over the edge of a steep embankment.
In this physics based driving and crashing game you must maneuver an endless mountainside dodging hazardous terrain such as trees, rocks, traffic and trains resulting in some fun and hilarious near misses and crashes.
FEATURES
• NAVIGATE downhill as far as you can go avoiding obstacles along the way
• AVOID trees, rocks, creeks, traffic and trains
• DESTROY obstacles with your shield
• COLLECT coins as you go
• UNLOCK unique vehicles
• SHARE your epic crashes in 360º, slow-motion and share with your friends
• ENDLESS gameplay
• ENDLESS crashes
• ENDLESS fun!
Developer
Spunge Games Pty Ltd
Category
Arcade
Last Update
October 30, 2016
Update notes
Happy Halloween!
Please enjoy Spooky Fields for a limited time!
- Fixed a crash on launch being experienced by users of some devices.

Phil Faily is Out of Control!
What's the worst thing that can happen as you are driving along a steep mountain road? Help Phil Faily as his breaks go out on his way down a mountain and now his car careening down the side of that same mountain. Play Faily Brakes on PC and Mac to experience the high-speed thrills of this physics-based crash fest. Steer and maneuver your way through an endless mountainside full of dangerous obstacles like trees, trains, and traffic. Use your shield to protect yourself from crashes by destroying obstacles. Collect the coins that have been dropped off the mountain over the years to unlock new vehicles. Share your favorite crashes and runs with 360-degree controls and sweet slow motion. The craziest driving game is now available on your computer. Play Faily Brakes and take your high-speed action right over the edge.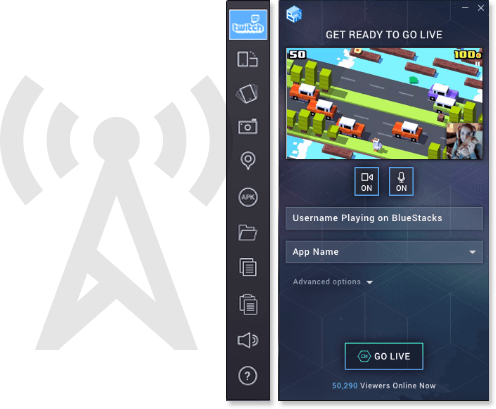 Share Every Bone-Crushing Crash on Twitch.tv
The best part of playing Faily Brakes is watching all of the amazing crash scenes, which are even cooler with the slow motion and 360-degree control views. Now, with the new and improved Bluestacks 2, you can share each and every awesome crash with the entire globe via the Twitch.tv social gaming site. Twitch is more than just one of the largest gaming sites in the world, every day, millions of users log in to share their most recent video game experiences with other gamers and video game fans. Users can view live streams, chat with other players, interact with broadcasters, and even start building their own following.