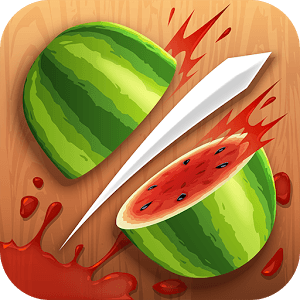 Fruit Ninja Free
Slice fruit, don't slice bombs – that's all you need to know to get started with the addictive Fruit Ninja action! Challenge yourself and see how long you can last in Classic mode, set a high score in Arcade mode or simply practise your fruit-slicing skills in Zen mode. A wide range of blades and dojos are at your disposal to help you cut your way to the top.
Want more fun? Take a break and experience a new way to slice your favourite fruit with minigames, or test your mastery of the game and win prizes in the daily Challenge event. Go head-to-head and show off your skills as the ultimate ninja against your friends with leaderboards and local multiplayer.
Up for a real challenge? Keep an eye out for the special Tournament events and do battle against other ninjas for the chance to win unique blades and dojos. That's not all though - give yourself the edge by logging in every day and be rewarded with daily prizes, including rare blades and dojos that you can use in other game modes!
There has never been a better time to play Fruit Ninja, so unsheathe your sword and get ready for an addictive, action-packed gaming experience!
IMPORTANT NOTICE
This game contains optional in-app purchases. You can disable this feature in the settings menu of your device.
View our privacy policy at http://halfbrick.com/pp
View our terms of service at http://halfbrick.com/tos
Developer
Halfbrick Studios
Category
Arcade
Last Update
November 7, 2016
Update notes
Halloween and Thanksgiving join forces in the latest "Fangsgiving" update to Fruit Ninja!
GIFT FOR YOU: Get 100 Golden Apples and 2000 Starfruit as a gift from us! Thanks for your support!
NEW TOURNAMENT LEVEL: Truffles' Candy House is now the Truffles' Cabin. There's no place like home!
THANKSGIVING PACK: Get 100 Golden Apples, 2,500 Starfruit and the Chainsaw Blade for an amazing price!
TURKEY SENSEI: Sensei's new costume is one turkey you won't want to cook!

Fruit Ninja is Coming to PC and Mac
Kids and adults around the world have fallen in love with Fruit Ninja Free. Not only do you get the chance to be an actual ninja, but you get to beat more difficult levels and unlock special power-ups. Fruit Ninja has become one of the most popular Android games and now is your chance to slice some fruit and become a top ninja.

If you want to slice even more fruit and raise your score even higher, then it is time for you to Play Bigger and download the free Bluestacks Android Emulator app. This little program will give you the opportunity to play any Android game or app right on your home computer. Use your mouse to quickly slice fruit on a larger screen than your tiny mobile device. Save your battery life for when you actually need it and easily take your gaming on the go with the Bluestacks advantage.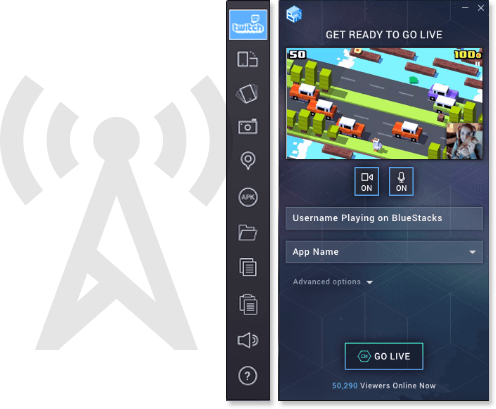 Fruit Ninjas are Meant to Be Seen
Unlike traditional ninjas, which are steeped in the art of stealth and silence, fruit ninjas are trained to showcase their talents to the largest possible audience. Take your fruit slicing to new heights and stream Fruit Ninja Free on Twitch to meet other players and talk hardcore strategy. Each day, more than one million broadcasts are featured on Twitch.tv showing players attempting the fastest slices or most fruit combos with just as many players chatting live about the game. With BlueStacks 2, you can now broadcast Fruit Ninja Free on Twitch.tv without the need of extra equipment of cables.