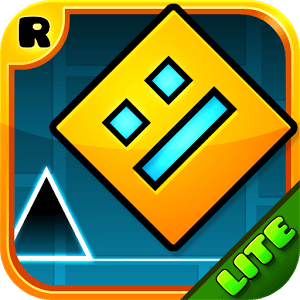 Geometry Dash Lite
Jump and fly your way through danger in this rhythm-based action platformer!
Prepare for a near impossible challenge in the world of Geometry Dash. Push your skills to the limit as you jump, fly and flip your way through dangerous passages and spiky obstacles.
Simple one touch game play that will keep you entertained for hours!
Check out the full version for new levels, soundtracks, achievements, online level editor and much much more!
Game Features
• Rhythm-based Action Platforming!
• Unlock new icons and colors to customize your character!
• Fly rockets, flip gravity and much more!
• Use practice mode to sharpen your skills!
• Challenge yourself with the near impossible!
Contact: support@robtopgames.com
Developer
RobTop Games
Category
Arcade
Last Update
December 21, 2015
Update notes
Update 2.1 is here!
• New level "xStep"!
• New achievements and rewards!
• Bugfixes and tweaks
Thanks for playing Geometry Dash! Don't forget to rate the app and give us your feedback. We are constantly trying to improve the game and we love hearing your thoughts!
Please contact support@robtopgames.com for help with any issues.

Mix Music and Geometry in This Action-Packed Platformer!
Danger lurks behind every corner in this fast-paced platformer game. When you play Geometry Dash Lite on PC and Mac, every level will be more challenging than the last. With simple gameplay and a straightforward goal of getting through alive, this is one Android game that will have you addicted for good. Each level will require a different plan of attack. In some levels you will be guiding a rocket ship to the end while other will require flipping gravity, dodging spikes and more.

Feel the true excitement of this fun video game when you play Geometry Dash Lite on PC and Mac using the free BlueStacks Android Emulator. This handy tool for your Windows computer gives you the chance to install and play Geometry Dash Lite on PC and Mac, along with almost any other Android app you can think of. Experience gaming without limits when you play your Android games as often as you wish. No more worrying about overage charges or unreliable internet. Now you have the power of your PC behind every Android game you play.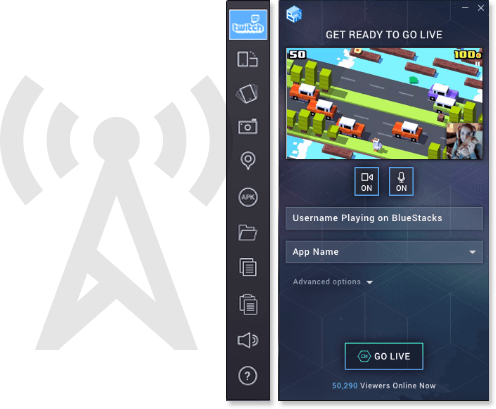 Dash Your Way Around the World
In the old days, it would take a long time and a lot of extra equipment to broadcast Geometry Dash Lite to the entire world, but that is not the case anymore. Now, players can stream any mobile game or app to millions of players around the globe with the ease of one-click controls and access. Thanks to the latest version of the free BlueStacks 2 player, any gamer can become a star and broadcast Geometry Dash Lite to Twitch.tv. Join millions of other users and grow your own following and meet lots of new people.