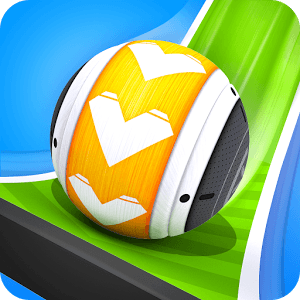 GyroSphere Trials
Join the fun and test your ability to master the GyroSphere!
It's a fast-paced race through endless, unpredictable obstacles and time is running out! Roll, spin, jump, but don't fall and lose lives! It's a challenging course in an abstract world, but with uncompromising physics!
You will easily learn to control the GyroSphere, but can you master it? Time is of the essence! Only speed and focus will help you unlock more arenas with new challenges ahead! Keep trying to be better and beat your own times! Work your way up!
Ready? Go break your own records and tell your friends about it!
Features:
- Easy, one finger swipe ball control
- Super-realistic physics based tracks
- Earn points to unlock new arenas
- Wildcards let you play a level without losing spheres / lives
- Sharing options
- Offers in-app purchases to buy more spheres and free play cards.
Please contact us with feedback at WeListen@pronetis.com. We'd love to hear from you.
Developer
Pronetis Games
Category
Arcade
Last Update
November 29, 2016
Update notes
- Announcing "GyroSphere Evolution"
- Bug fixes

Race Like Never Before
In the future, man has taken racing the extreme. No more are we stuck in boring courses and race tracks. Now, we drive in racing machines called GyroSpheres on abstract courses that seem to defy the laws of physics but are strongly grounded in them. Here, racing is more than simple speed, it is science and physics working together. Don't let the super-simple controls of GyroSphere Trials fool you. This Android racing game will require a strong mind and even stronger focus to master. As you win races, you will earn points that can unlock even more wild and crazy race courses. Collect Wildcards that will enable you to replay courses without losing spheres or lives and challenge your friends to beat your fastest times with multiple sharing options. The future belongs to the GyroSphere Trials and you have a front seat to all of the action right from your living room.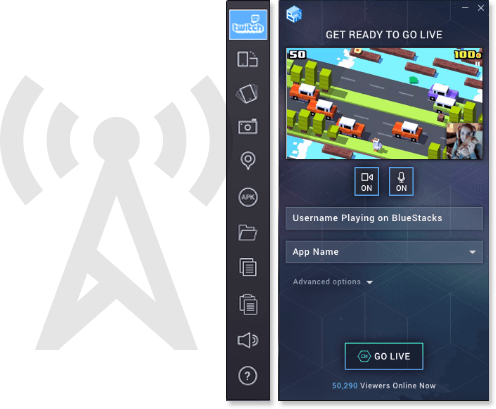 This Race Will Be Broadcast to the World!
Be sure you bring your A-game because the world will be watching. The largest gathering of gamers anywhere in the world is Twitch.tv and now you have the easiest access to Twitch broadcasting ever. When you play GyroSphere Trials on PC and Mac with BlueStacks 2, you now have one-click access to broadcast every race to the Twitch network of racing fans and hardcore gamers. Millions of users come to twitch each day to watch live video broadcasts, chat with broadcasters and other players, and to keep up on their favorite games and players.