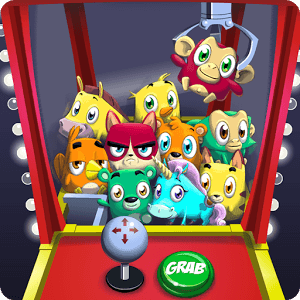 Prize Claw 2
PRIZE CLAW 2 is the most exciting prize-grabbing arcade game ever!
Features Include:
- Awesome powers and effects, including lightning, explosions, and tornadoes!
- Thousands of unique Claws with special abilities!
- Tons of adorable, charming prizes waiting for you to collect them all!
- A huge world to explore filled with unique and exciting Prize Claw machines!
- Beautiful HD Graphics!
- Limitless missions for you to complete!
- Fine-tuned physics for a classic arcade experience!
- Spin the Prize Wheel for a chance at winning bonuses, prizes, and the JACKPOT!
- Mystery capsules containing bonuses, boosts, and more!
- Magnetize your claw and grab a bundle of prizes with a single grab!
- Discover rare prizes such as dragons and unicorns!
- Much more to come!
From the makers of the Coin Dozer franchise. Don't forget to check our newest game, Coin Dozer: Pirates!
So what are you waiting for?
Download Prize Claw 2 for free and start grabbing!
Developer
Game Circus LLC
Category
Arcade
Last Update
December 2, 2016
Update notes
Minor bug fixes and improvements.

Aim Your Claw and Collect All of the Prizes
Who doesn't love a claw machine? Reach in and pull out an awesome surprise. Now you can grab a prize anytime you want with Prize Claw 2. This smash Android hit is the follow-up to one of the most successful claw games on mobile. Try your hand at some of the most creative claw machines in the world - or galaxy. Collect all of the prizes, find special power-ups to make your claw even more awesome, and even personalize your very own claw. Stop wasting quarters and start winning prizes.

For the best chance possible to collect all of the prizes, play Prize Claw 2 on PC or Mac with the new Bluestacks Android Emulator app. This powerful little program is easy to install and gives gamers the chance to experience the best Android apps and games right on your home computer. This means you never have to worry finding a wi-fi signal or maintaining a strong 4G signal so you can finish your game. Now, you have access to your steady home internet connection so you can claw your way to the top and collect every prize in the machine.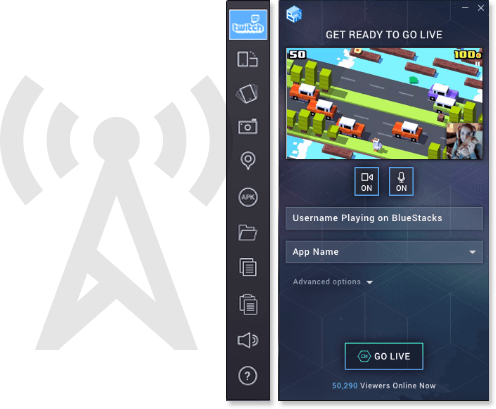 Just Like a Real Carnival Experience
Carnivals are great places to have fun and meet new people, but there isn't always a carnival going on in your town. Luckily, Twitch.tv allows players to broadcast their video game footage to millions of users around the world. Now, when you Play Bigger with the free BlueStacks 2 player, you can stream Prize Claw 2 and turn Twitch into your own hometown carnival. Twitch has millions of visitors each day that come to watch tons of different video game broadcasts. With BlueStacks 2, you now have one-click access to Android streaming to Twitch.tv.