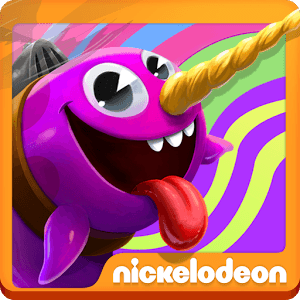 Sky Whale
Developer
Nickelodeon
Category
Arcade
Last Update
November 8, 2016

Fly Through the Air Like a Whale!
While not normally known for their aerial skills, this specific whale has been known to fly high in the air through magical dimensions. From the massively popular Nickelodeon television show 'Game Shakers' comes one of the most magnificent creatures to ever fly the blue skies. Play Sky Whale on PC and Mac to soar through the air with the cute horned narwhal Sky Whale. To stay in the air, Sky Whale must eat a lot of tasty donuts. Every time Sky Whale eats a donut, he will bounce higher in the air further along. Continue to collect donuts and fly farther into outer space, under the water, or through the Groovtopia Dimension. Along the way, you will find a variety of sweet power-ups and bonus items to unlock using shiny coins that will help Sky Whale and increase your point total. Take to the skies with the coolest whale to ever take flight. Play Sky Whale on Mac and PC.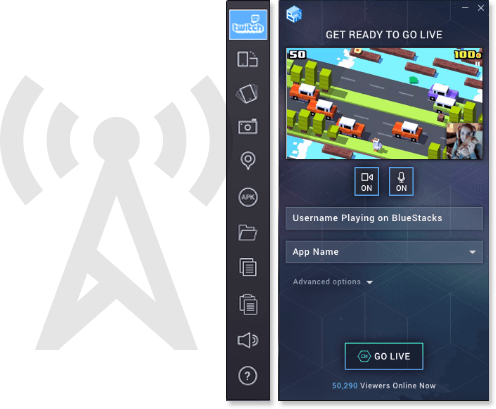 Flying Live on Twitch.tv With BlueStacks 2
Everyone loves watching a little destruction and mayhem and the users of Twitch.tv are no different. Show the world what a little tough love really looks like when you broadcast Demolition Derby Multiplayer events directly to the Twitch community. Each day, millions of gamers stream their live video game footage and now you can join them without needing any extra cables or hassles. Simply start up your BlueStacksw 2 player, select your game, and click the Twitch broadcasting button, and you;re good to go. Join the Twitch revolution and enjoy sharing your gaming experiences with destruction and mayhem fans all over the world. Follow the players you aThe new generation of gamer needs more than just a fun game and pretty images. Today's passionate and casual gamers miss the days of the bright arcade machines eating quarter after quarter every afternoon. Sure, those arcades are few and far between these days, but thanks to the awesome Twitch.tv, the social fun is back in gaming. Twitch users enjoy sharing and watching live video game footage featuring games from all eras and genres. More than that. Twitch gives users a chance to chat live with other viewers and even the broadcasters themselves. With BlueStacks 2, you get one-click access to stream Sky Whale and any other Android app.enjoy interacting with and even start building your very own following of Twitch users with BlueStacks 2.