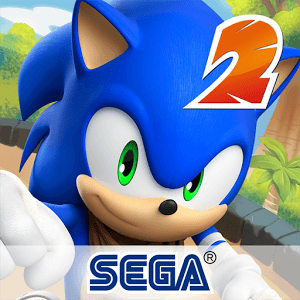 Sonic Dash 2: Sonic Boom
The dazzling sequel to SEGA's hit endless runner, SONIC DASH. Featuring the cast and world of the new TV series, SONIC BOOM.
New and amazing 3D worlds, challenges and game play. Play as Sonic the Hedgehog, Tails, Amy, Knuckles, and Sonic's new friend, Sticks. Let's do this!
SONIC DASH 2 FEATURES
- RACE with up to three characters in new Team Play mode! Swap runners mid-race to earn high scores
- UNLEASH new special powers - Sonic's Dash Ring Magnet, Knuckle's Slam, Amy's Ring Hammer, and more
- CONQUER new obstacles and Badniks
- DASH on new fast-paced tracks in and above the beautiful Sonic Boom world
- MASTER new Swing & Tilt gameplay with the super charged Enerbeam; tilt your device to swing the runner towards the Rings and Orbs
- COLLECT, evolve, and run with new magical Sprites
- EARN special prizes in new Events and Daily SEGA Challenges
- - - - -
This game may include "Interest Based Ads" ​(please see http://www.sega.com/mprivacy#3IBADiscolure​ for more information)​​ and may collect "Precise Location Data" ​(please see http://www.sega.com/mprivacy#5LocationDataDisclosure​ for more information)
​
- - - - -
Privacy Policy: http://www.sega.com/mprivacy
Terms of Use: http://www.sega.com/terms
SEGA All rights reserved. SEGA, the SEGA logo SONIC THE HEDGEHOG, SONIC DASH and SONIC BOOM are registered trade marks or trade marks of SEGA Holdings Co., Ltd. or its affiliates.
Developer
SEGA
Category
Arcade
Last Update
November 10, 2016
Update notes
We've been busy jumping around squashing bugs and eating chilli dogs.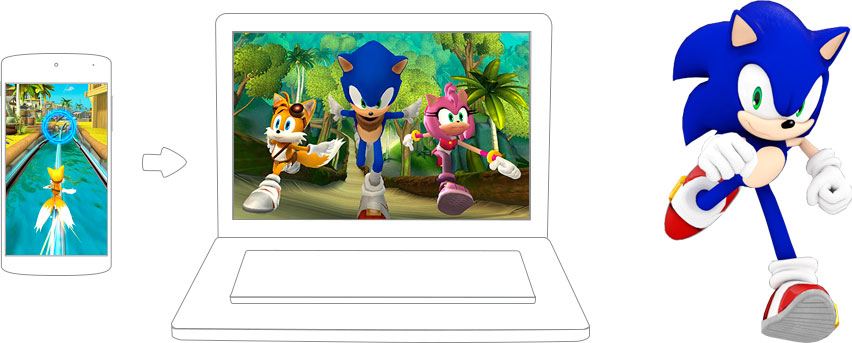 Play the Sequel Players Have Begged For
It's not too often that an Android game comes along that pulls in so many fans that they just beg for a sequel, but that's what we have right here. Play Sonic Dash 2: Sonic Boom to see why everyone is talking about the follow-up to the hit endless runner Sonic Dash. Based on the hit television show 'Sonic Boom,' Sonic Dash 2 brings together these new and old characters to fight Dr. Robotnik and his Badniks. In the new Team Play Mode, you can race with up to three characters and swap runner in mid-race. All characters have brand-new special powers to discover and master along with new gameplay controls. This time around, Sonic and friends are getting a little help from magical sprites that can evolve our heroes' powers. Play Sonic Dash 2: Sonic Boom to continue the fight for good.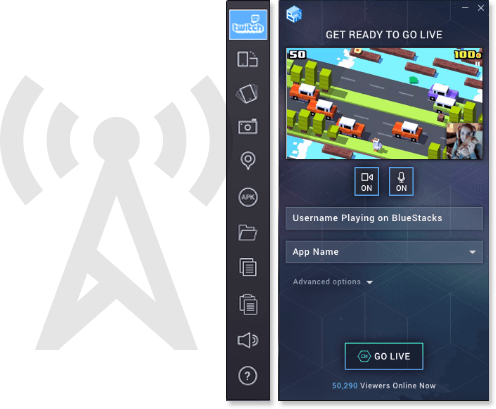 Dash Your Way to a Huge Twitch Following
Twitch.tv is the largest social gaming site on the web. Every day, players broadcast more than one million live stream featuring games across all genres, eras, and platforms. In the old days, you would need extra equipment and cables to mirror and share your screen, but BlueStacks 2 isn't your Grandpa's emulator. The latest version of the free player now includes one-click controls to get you broadcasting Sonic Dash 2: Sonic Boom quickly. Twitch allows users to follow their favorite broadcasters, chat with other players, and start to grow a following of their own.