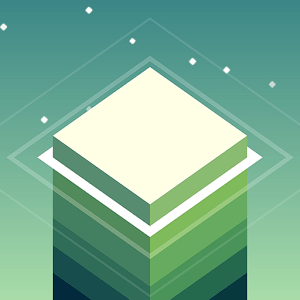 Stack
Stack up the blocks as high as you can!
◉ Simple & Beautiful graphics designed
◉ Compete for the best score in the world
Developer
Ketchapp
Category
Arcade
Last Update
May 14, 2016
Update notes
◉ NEW: You can unlock new kinds of blocks (Art, Money $$$...). Unlock them all!
◉ Yes, that's right, you can now play with stacks of cash!
◉ Bug fixes and performance improvements.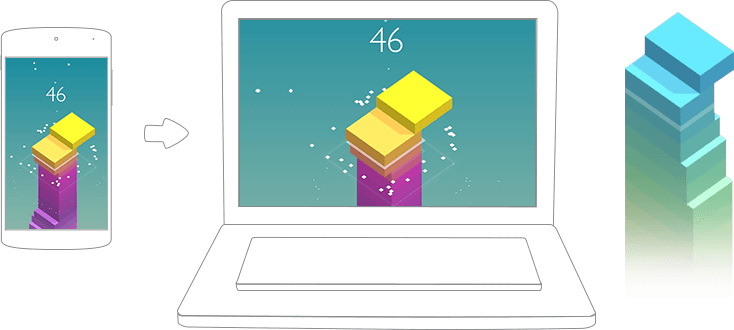 The Best Games Are Simply Designed
Puzzle games come in many shapes and sizes, but the only thing that really matters is how challenging the actual puzzles are. Some of the best puzzle games on the Android market are minimalistic in design yet endless in challenge. Along this line of thinking comes the addictive puzzle game Stack. With a goal as simple as stack the blocks and pieces as high as you can, it becomes accessible to gamers of all ages. With little bells and whistles, the entire focus is left on the challenging gameplay and mechanics. Watch as tiles cascade and tower as you add them to your endless masterpiece. Be careful as not to topple your entire tower. Challenge your friends and play for the best score in the world with the Stack leaderboards. This beautifully simple design works very well on your computer using the free BlueStacks 2 player. Click the link above to experience it for yourself.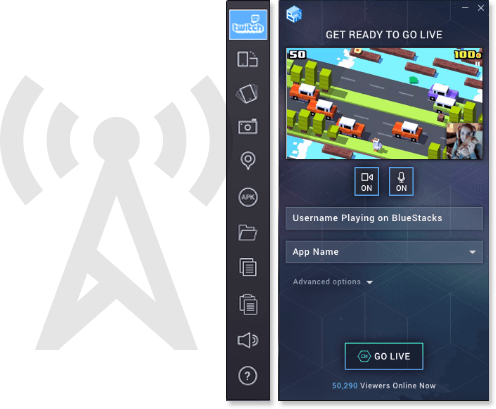 Stack Your Way to World Fame With BlueStacks 2 and Twitch.tv
The largest gaming site on the internet is Twitch.tv. Every single day, more than one million live broadcasts are hosted on Twitch with at least double that turning out to watch them. In the past, joining this elite group of Twitch broadcasters required a lot of extra equipment, cables, and hassle. Thanks to BlueStacks 2, anyone can be a Twitch broadcaster by streaming Stack gameplay and footage directly to the massive Twitch gaming community. Meet new friends, learn about new games, and even get some tips to help improve your game. With the simple one-click controls, Twitch broadcasting has never been easier or more accessible.