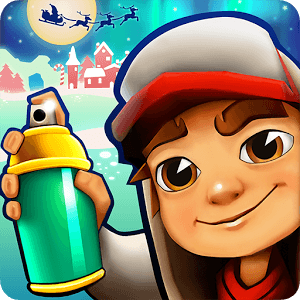 Subway Surfers
DASH as fast as you can!
DODGE the oncoming trains!
Help Jake, Tricky & Fresh escape from the grumpy Inspector and his dog.
★ Grind trains with your cool crew!
★ Colorful and vivid HD graphics!
★ Hoverboard Surfing!
★ Paint powered jetpack!
★ Lightning fast swipe acrobatics!
★ Challenge and help your friends!
Join the most daring chase!
A Universal App with HD optimized graphics.
By Kiloo and Sybo.
Developer
Kiloo
Category
Arcade
Last Update
December 1, 2016
Update notes
1.64.1:
Bug fixes and optimizations
1.64.0:
Get Ready for the holidays - Festive updates
★ The Subway Surfers are celebrating Winter Holiday in the snow
★ Explore beautiful ice caves and surf along enchanting toy factories
★ Team up with Malik, the polar explorer, and unlock his Tusk Outfit
★ Chill out in the Subway with the new Ice Outfit for Elf Tricky
★ Dash through the snow on the new frosty Glacier board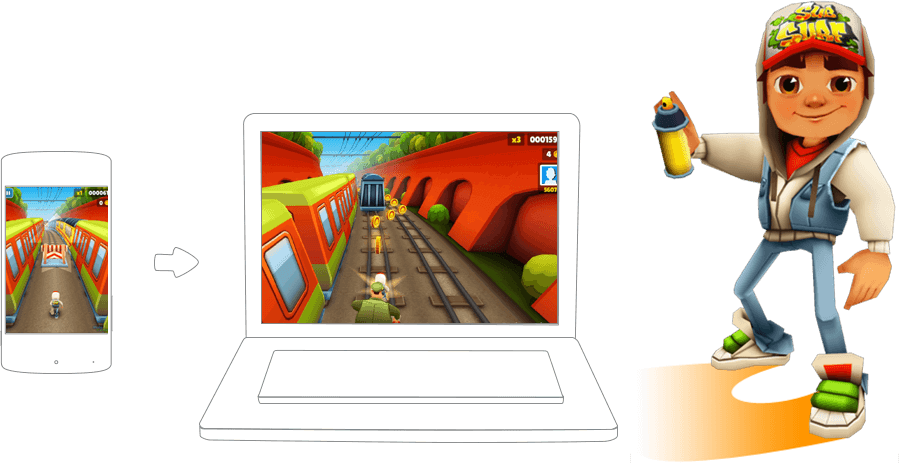 Escape the Fuzz right on your PC!
It's time to get out those running shoes, because the fuzz is onto you! Subway Surfers is a non-stop action game that pits you against the police and their K-9 counterparts. Collect tons of power-ups to help you escape and collect more coins. This addictive game has taken the world by storm, and now you can experience the action right on your computer screen when you download Subway Surfers on PC using the free Bluestacks Android Emulator.

Take your gaming to the next level when you play Subway Surfers on PC thanks to the increased viewing area. Gone are the days of squinting to see obstacles and trains coming at you from a distance. On your computer screen, the obstacles in front of you are much larger and easier to spot, as are the power-ups and coins.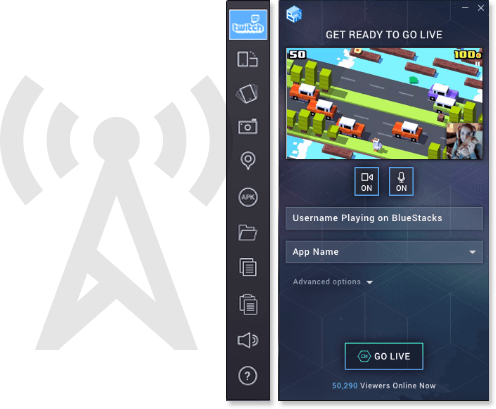 Surf the Subways of the World
The world is your playground when you use the new BlueStacks 2 player to enjoy all of your favorite Android-powered games and apps. With the latest update, BlueStacks 2 users can now stream Subway Surfers to millions of Twitch.tv members easily. Everybody can be a Twitch broadcaster now that BlueStacks 2 features super-easy, one-click access to Twitch streaming. Join this growing community of gamers to connect with other mobile game fans and broadcast your own mobile experiences to the entire world. Chat live with broadcasters and other players while watching a variety of live broadcasts and gaming streams.
If you don't believe us, just check out these screenshots. You can see the difference playing Subway Surfers on PC makes compared to your tiny mobile device. The graphics are crisp, large and clear, making dangers much easier to see. Use your mouse for quicker split second decisions to find that rare power-up or hidden path. Take your running game to the next level by downloading Subway Surfers on PC using the free Bluestacks Android Emulator on Windows XP, 7, and 8.