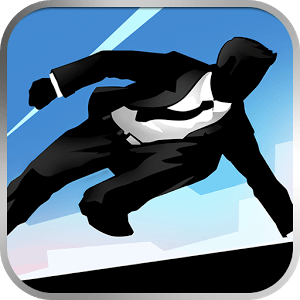 Vector
Vector is an exciting, arcade-style game featuring you as the exceptional free runner who won't be held down by the system. The game opens with a view into a totalitarian world where freedom and individually is nothing more than a distant dream. But the heart of a freerunner is strong, and you soon break free. Run, vault, slide and climb using extraordinary techniques based on the urban ninja sport of Parkour all while being chased by "Big Brother" who's sole purpose is to capture you and bring you back.
Inspired by the practice and principles of Parkour, Vector's intuitive controls please players of all levels, and sophisticated level designs challenge the most demanding players with fast-paced timing puzzles as the traceur "flows" over the dystopian rooftops.
Game Features:
- Arcade gameplay from the makers of the hit Facebook game
- Astoundingly lifelike Parkour-inspired moves made possible by Cascadeur animation tools
- 20 challenging levels (40 in the "Deluxe Version")
- Quick to learn, challenging to master
The best parkour-inspired action game! Vector lets you break free and run! Don't get caught!
The Press Loves Vector:
"The way Vector mimics the movements of real-life parkour practitioners is quite impressive... I can't wait to be entrapped in Vector's promising mix of direction and magnitude." (appadvice.com)
"Vector is thrilling, rich in variety and it reminds us of Stick Run, but offers much more elaborate animations." (fbgamer.de)
"The only cool way to run from all your problems." (Gamezebo.com)
"The game looks smashing … " (idroidplay.com)
Developer
NEKKI
Category
Arcade
Last Update
July 18, 2016
Update notes
This update contains:
- bug fixes

Break Free of Others' Control and Unleash the Power of Mobile Gaming with BlueStacks
'Big Brother' is always watching us and in the future, he will have taken control of our individuality. The thing that makes us who we are will be stripped from us as we are turned into mindless cattle by the masses. You are still an individual and have decided to stay that way. Vector is the Android app that puts you in the shoes of this lone free-thinker as he plots his escape from 'Big Brother' control.

Inspired by the popular urban sport of Parkour, Vector's star is a freerunner that must perform over 100 moves, jumps, and flips to escape his captors. The lifelike movements of Vector's freerunner are smooth and have been applauded by reviewers all across the web. Enjoy this realistic Parkour action on a larger screen when you Play Bigger and download the free BlueStacks 2 Android Emulator.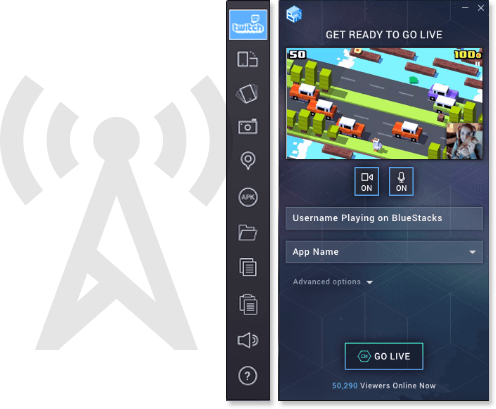 Extreme Action for an Extreme Crowd
Parkour is not for the lazy and weak. Show what you're made of by broadcasting Vector action to Twitch.tv. For years now, Twitch has been giving gamers the one thing they want more than anything else - a place to hang out with other gamers and watch amazing video game footage. Members can follow their favorite players and titles to make sure they never miss a broadcast. Make connections with other Vector players through live chat during broadcasts and by streaming Vector gameplay for other passionate gamers to watch and discuss live.