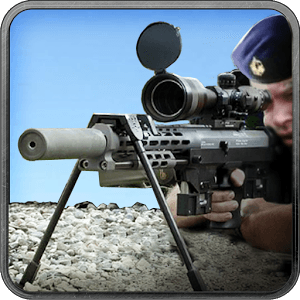 Zombie World War
Nobody thought it would come to this. What started with a few isolated cases has now become a fight for the survival of the human race. This is Zombie World War.
The virus spread like wildfire and those infected became the walking dead. With so much panic, society quickly crumbled and governments soon lost control . Now, survivors such as yourself are the last line of defence for the human race.
This is humanity's last stand!
It's up to you to battle your way through 126 levels and 21 scenes in this worldwide adventure to reclaim our world.
Use all of your skills to stem the tide of zombies and battle your way to a final victory!

Fantastic graphics and sound put you in the heart of the action.
19 weapons at your disposal including AK-47, M4, RPG and Gatling Gun.
A dynamic character development system that allows you to enhance your skills in different areas.
A true world war with 3 world maps, 126 levels and 21 scenes.
Three difficulty settings for you to survive. Do you dare try Nightmare mode?
21 different zombie enemies will test your skills to the limit and keep you on your toes.

Check out Daily Tasks for your chance to claim big rewards or try your hand at Lucky Slots for bonus prizes.
Developer
FT Games
Category
Arcade
Last Update
October 25, 2016
Update notes
V1.5
1. Fixed some bugs
V1.27
1. Add new games
2. Fix some bugs
V1.26
1. Some optimizations
V1.12
1.Add Luxury Gift Pack.
2.Shop sales promotion activity.
3.Add Emergency package.

The War to End All Wars Has Arrived on Your PC
At first, nobody thought much about it. A few people became infected with some new virus. It was reported on the news briefly, but that was it. Then we all woke up one day and they were everywhere. The walking dead just shambling about, like they belong here or something. It's not right. It's unholy. They must be stopped. Join the ranks of the brave men and women fighting to save mankind from evil monsters when you play Zombie World War.

You can't save mankind with your smartphone or tablet. You are going to have to bring out the big guns on this one. Use the new Bluestacks Android Emulator to download and play Zombie World War on Windows XP, 7 or 8. The free Bluestacks app gives you the power to search the vast Google Play store and download almost any app to your computer. No more worrying about slow internet connections, tiny screens or large fingers. Unleash the power of your games and click one of the download buttons on this page.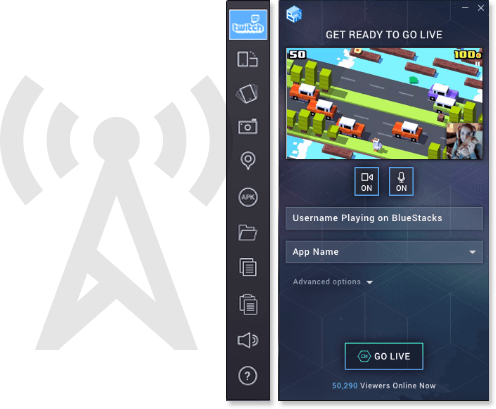 The Next World War Will Be Fought Live
When the clouds rain fire down on man, this war will not be fought between countries, but between the living and the dead. Now, you can be a core part of this battle by broadcasting Zombie World War footage to survivors around the globe. By educating others on the best tactics to fight the dead, you can meet survivors from other countries and form bonds that will hopefully carry you through this terrible experience. When you change the game with the new BlueStacks 2, you can stream Zombie World War to thousands of players with the ease of one-click controls.

Play Zombie World War on PC and Mac
As you can tell by these screenshots, it will take nerves of steel to fight your way through the realistic and life-like zombie hordes. The only way to experience the true horror of Zombie World War on PC and Mac is by downloading the free Bluestacks Android Emulator from the link below.