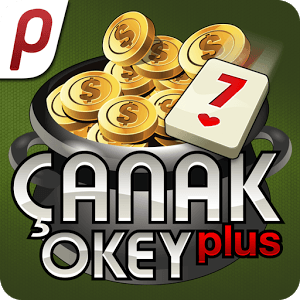 Canak Okey Plus
MİLYONLARIN OYNADIĞI ÇANAK OKEY PLUS'I SEN DE OYNA!


- Facebook'da 1.000.000 'dan fazla kişinin oynadığı Çanak Okey Plus şimdi Android'de, hem de ÜCRETSİZ!
- 3G, Edge veya Wi-Fi üzerinden online olarak arkadaşlarınla veya 1.000.000 'dan fazla Facebook
kullanıcısına karşı Çanak Okey keyfini "Çanak Okey Plus" farkıyla yaşa.
- Online olan arkadaşlarını görüp tek tıkla masalarına katılabilir,
- Okey oynarken sohbet ederek sosyal çevreni genişletebilir,
- Facebook hesabının dışında misafir olarak da girip oynayabilirsin.
- Okey keyfini doya doya yaşaman için ilk indirdiğinde ve her gün binlerce çip BEDAVA !
- Facebook'da milyonların oynadığı en hızlı, en seri ve en sıradışı okey oyunu olan Çanak Okey Plus'ın eğlenceli dünyasında arkadaşların yerlerini aldılar, şimdi sen de katıl !
HEMEN OYNA
-İstersen "Hemen Oyna 'ya" tıklayarak hiç beklemeden sistemin seni oturtacağı masalarda saniyeler içerisinde Okey oynamaya başlayabilirsin.
ODA SEÇ
-Dilersen farklı seviyelere göre oyuncuların bulunduğu özel odalardan birinde OKEY keyfini
yaşayabilir, her gün oynayarak efsaneler arasına girebilirsin.
MASA AÇ
-Bunlardan hiç biri sana göre değil, o zaman istediğin bahis miktarını belirleyerek kendi masanı aç.
ARKADAŞLARIN ile OYNA
-Arkadaşlarım listenden o an online olan Facebook arkadaşlarını görebilir, doğrudan onların masasına katılarak birlikte Okey keyfini yaşayabilirsiniz.
MÜZİK KEYFİNDEN GERİ KALMA !
-Okey oynarken müzik keyfinden neden geri kalasın? Senin için her şeyi düşündük, dinlemek istediğin parçaları seç hem Okey oyna hem seçtiğin müziklerle keyfini ikiye katla.
*************
Bir problemle mi karşılaştın ya da bir önerin mi var destek@peakgames.net 'den bize ulaşabilirsin.
Haberleri ve son güncellemeleri ilk öğrenmek için
http://www.facebook.com/pages/%C3%87anak-Okey-Plus/230506237111521
Developer
Peak Games
Category
Board
Last Update
December 28, 2016
Update notes
Performans iyilestirmeleri yapildi.

Get Ready for a New Gaming Experience Right on Your Computer
Over 1 million users can't be wrong, so join them and play Çanak Okey Plus on PC. Unlike other card games, this one adds a fun twist to a classic game. To make your gaming experience even better, you can win thousands of free chips every day. This is not the card game of our parents. This is something new and different and it is all yours when you download and play Çanak Okey Plus on PC using the new BlueStacks tool.

The Bluestacks Android Emulator is your ticket to unlocking a whole new host of benefits, features and advantages for your favorite Android games. By downloading this free tool, you can explore the wide selection of titles available in the Google Play store and find just the right games for you. Then with one click, you can download them onto your computer and play whenever you want. There is no point in wasting your precious data plan while you're at home. Instead, you can save that data for times when you are out and about. Enjoy the convenience of playing Çanak Okey Plus on PC today.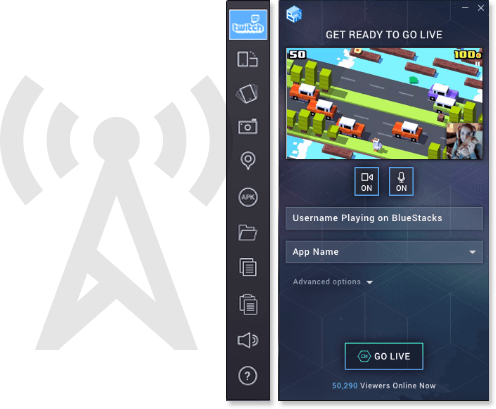 Play With Gamers From All Over the World
A big part of playing and enjoying Çanak Okey Plus is the social aspect and being able to have fun with friends. While the game does well enough on its own, the best way to get social with Çanak Okey Plus is by streaming your game footage onto Twitch.tv. Twitch is a website that allows gamers to upload and broadcast their video game footage for others to watch. Join millions of other players and enjoy hours of funny, interesting, and amazing gaming footage. With BlueStacks 2, you can now broadcast Çanak Okey Plus gaming straight to Twitch.tv quickly and easily.