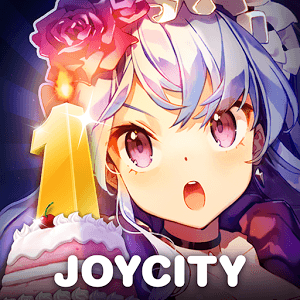 Game of dice
Takeover cities, collect tolls and out-wealth other players around the world!!
Play as various characters in the world of Game of Dice, ranging from telekinetic master to contract killer!
You can also use skill cards such as counter-attack, ambush, high jump, and many more to turn the tide of the match.
◆ Welcoming Event!
1. Hot Time Event : Free gifts everyday at 12pm!
2. Daily Login Event : Login and receive gifts daily! The more you login, the better gifts you get!
◆ Game Features
- Collect dice fragments to create a dice with unique abilities
- Each character will have different statistics, use the one that fits best with your play style
- Skill cards have distinct in-game effects, try to use the ones that suits your strategy
- Compete with other players worldwide in real-time
- Team-up or play in singles match in 4 different tournament modes, from Rookie to Grand Slam
- You can also use the chatting system and emoticons to talk with friends around the world
- Game of Dice supports 7 languages (English, 한국어, 日本語, 中文简体, 中文繁體, ภาษาไทย, Bahasa Indonesia)
◆ Community
Follow us on our official communities to receive latest news and updates!
- Forum : http://forums.joycity.com/m/
- Facebook : http://www.facebook.com/gameofdice.eng
- Twitter : https://twitter.com/GameofDice_EN
◆ Customer Support
Please contact our customer support(https://gameofdice.zendesk.com) for any inquiries or comments
※ Game of Dice requires network connection for real-time matching.
※ This game is free to play, but you can choose to pay real money for some in-game items. Please note that some paid items may not be refundable depending on the type of the items.
◆ Access Authorizations in JOYCITY Games
1. Access to Make and Manage Phone Calls
(When the game starts) It is essential to be able to identify the device for Guest Login (immediate start). Access to [Make and Manage Phone Calls] includes information to identify the device, and you will be unable to login to the game if you deny the access request.
2. Access to Contacts
(When logging into the game) It is essential to be able to identify the Google account registered in the device for Google Login. [Access to Contacts] includes information to read the Google account. You will be unable to login to the game if you deny the access request.
3. Access to Photos, Media, and Files
(When registering/editing profile) Access to [Photos, Media, and Files] saved in the device is required when you register/edit account profile image. Login and gameplay will not be affected even if you deny the access.
* Phrases used in [ ] may differ based on the device and OS version
Developer
JOYCITY Corp.
Category
Board
Last Update
December 14, 2016
Update notes
New Season - Wintry - Update!
1. New 1:1 Map - Crystal Village
2. Wintry Characters & Jokers are out!!

Board Games Have Never Been on This Kind of Roll
Hit the boards with the all-new Android game Game of Dice. For many years, board games have been the staple of family fun and gatherings. We all have fond memories of sitting around our favorite board games and joking with loved ones and friends for hours. In today's digital world, it can feel as if that same attitude and feeling has been stolen from the young ones. Thanks to Game of Dice, even the youngest members of the family can enjoy a fun board gaming experience that combines elements from many different gaming genres and styles. Begin your adventure by choosing your character from contract killers to telekinetic masters (and even an international recording artist). Next, you roll the dice and let your adventure unfold before you with each new roll. Will you become the richest player in the game, or is it your fate to sit on the sidelines while the rest of the world simply passes you by.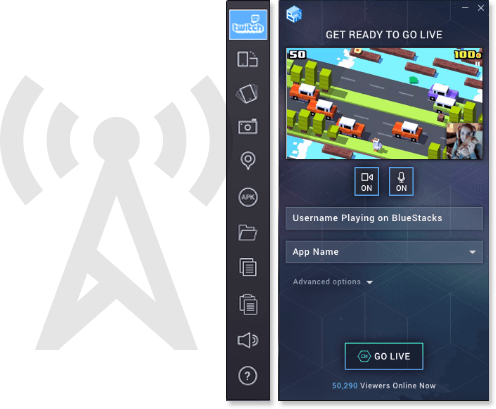 Help Spread the Genius League's Global Reach
When you decide to Play Bigger and use the new BlueStacks 2 gaming app to stream Game of Dice footage to Twitch.tv, you are doing more than simply spreading the Genius League's ultimate goal. With the one-click access to Twitch broadcasting, you are opening the door to a whole new world of gaming and social networking. Twitch allows users to chat and connect with other gamers while viewing live broadcasts and following their favorite players and titles. Broadcast Game of Dice to the world and start building your own following of dice technicians today.