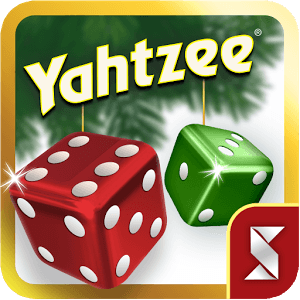 Yahtzee With Buddies
Shake, score and shout YAHTZEE® - the classic dice game is now free to play and impossible to resist!
Hasbro presents the classic family dice game, with social multiplayer game play and head-to-head challenges against the Dice Masters. Play Facebook friends, or make new buddies with millions of dice players around the world.
Have fun with friends, family or new opponents in this mobile version of the classic board game. You can even challenge players in Dice with Buddies™! Roll your dice and prepare to shout "YAHTZEE"!
YAHTZEE® WITH BUDDIES FEATURES
HASBRO YAHTZEE® - THE CLASSIC BOARD GAME ON THE GO!
• Hasbro presents the only officially licensed Yahtzee game
• Free dice games based on the world's favorite board game
• Multiplayer fun for the entire family
• Board game rules are fast and easy to learn
• The best free dice game to play
• Addictive gameplay and different outcomes every time
DICE GAMES & TOURNAMENTS!
• Dice games heat up with skilled Masters! Come back daily to challenge a new opponent to a game
• Dice Masters will test your game skills! Defeat them to win Bonus Rolls and score Custom Dice!
• Dice Tournaments offer a new challenge every day!
• Dice roll winners are crowned in these intense matchups!
MULTIPLAYER GAMES WITH FRIENDS!
• Social multiplayer matches where anything can happen!
• Play games with friends and prove you're the best dice roller
SOCIAL CHAT DURING GAMES!
• Social games let you scream and shout with joy as you win – just like a real board game!
DICE CUSTOMIZATION & AMAZING BONUSES!
• CUSTOM DICE let you personalize your game!
• Free dice roll bonuses let you score even higher!
The classic board game comes to life in YAHTZEE® WITH BUDDIES! Play multiplayer games with friends or challenge daily Dice Masters to keep the action rolling!
Whether you call it yatzy, yahtzee, yatzee, or yachty, there's only one authentic Yahtzee from Hasbro on Google Play! Download YAHTZEE® WITH BUDDIES today!
The HASBRO GAMING and YAHTZEE names and logos are trademarks of Hasbro.
© 2015 Hasbro, Pawtucket, RI 02861-1059 USA. All Rights Reserved. TM & ® denote U.S. Trademarks.
Developer
Scopely
Category
Board
Last Update
December 19, 2016
Update notes
We have made performance improvements to the game to make your playing experience even more fun!

Yahtzee with Buddies is More Fun on BlueStacks
For the first time, you can bring the fun of America's favorite dice game to your home computer. Yahtzee With Buddies is the hottest dice game to hit the Android market. Even better than the original dice game we have all played for years, Yahtzee With Buddies adds a fun social element and tournament mode to make the game even more exciting. Win special designer dice and scratch-off tickets to win more prizes, like free rolls.

To make this memorable game even more exciting, play Yahtzee With Buddies on PC or Mac using the free BlueStacks Android Emulator. The BlueStacks player allows you to play any Android app or game right on your computer. There is no need for extra devices or complicated setup steps. All you need to do is click the link above to begin your free download. With BlueStacks, you can experience mobile gaming on the next level. Use your mouse to control the action and score even more points with the BlueStacks Advantage.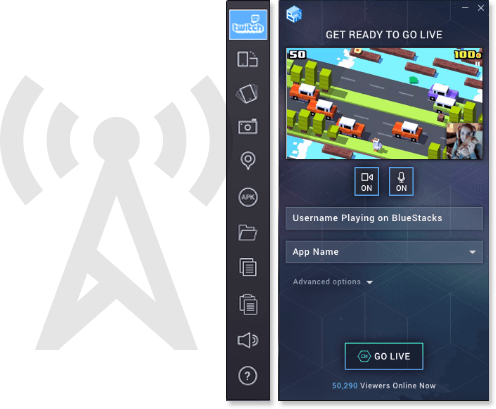 Play Yahtzee With Buddies Across the Globe
The best way to find Yahtzee players that love the classic dice games as much as you do is by broadcasting Yahtzee With Buddies across the Twitch.tv network. Twitch.tv is a website that is solely dedicated to the live streaming of video game footage 24 hours a day. At one time, it was only a dream to become a famous video game player, but today things are different. With the new BlueStacks 2, anyone can stream their latest Yahtzee With Buddies games to the largest community of players and board game lovers on the internet.