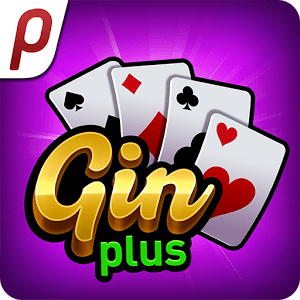 Gin Rummy Plus
Join the world's most popular Gin Rummy Game and play live with millions of real players.
Playing Gin Rummy with friends, family, and millions of players worldwide has never been easier!
Join one of the largest free online gaming communities and enjoy an all-new free multiplayer experience, competitive leaderboards.
SPECIAL FEATURES
♠ PLAY FOR FREE - Experience all features totally free.
♠ ENJOY UNIQUE MULTIPLAYER MODE - Compete with hundreds of thousands elite Gin Rummy players all around the world and prove you're the champion of the leaderboard.
♠ PROGRESSIVE JACKPOTS - Double Your Gin Rummy Fun with the biggest win of your life!
♠ PLAY WITH BUDDIES - Invite your friends and have much more fun anytime, anywhere.
♠ SOCIAL EXPERIENCE - Play with your friends or make new ones, Gin Rummy Plus has the strongest community of any Gin Rummy game; including classic rummy, regal rummy etc.
♠ LEADERBOARDS - See how you stack up against other players or your friends.
♠ FREE BONUSES - Countless opportunities to earn free coins, easier than ever!
Experience a variety of high-quality Gin Rummy Lounges for ultimate fun like never before!
Developer
Peak Games
Category
Card
Last Update
January 4, 2017
Update notes
Hey, all you Gin Rummy Plus enthusiasts!
You asked for it, we made it happen!
Get the latest version for all of the available features and improvements.
Keep those amazing 5 stars reviews coming, so we can keep dealing out the best Gin Rummy experience out there!

The Classic Card Game Goes Digital in This New Version
Everybody loves the fun and challenge of card games, and Gin Rummy has been one of the most popular card games in the world for generations. Now, you can play your favorite card game anytime you want when you play Gin Rummy Plus on PC and Mac. Play with friends or random players around the world in real-time as you play hand after hand of Gin Rummy. Gin Rummy Plus is more than just the classic card game come to life. Players can play the classic game in a new multiplayer experience to rival any Android card game. Come and experience the thrill of winning it big playing Gin Rummy and earn sweet rewards, free chips, and exclusive bonuses never before seen. Play against some of the best players in the world as you climb up the leaderboards and claim your rightful spot as the number one card player.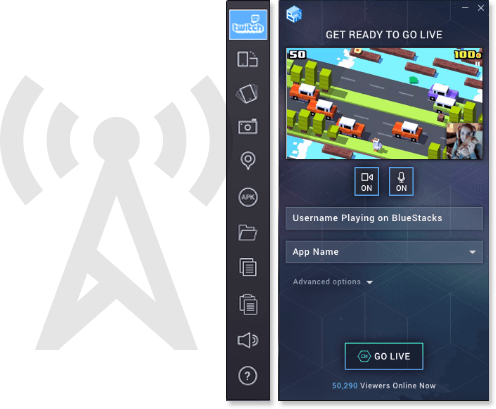 Show the World Who the Best Gin Rummy Player Is
Anybody can say they're the best, but only the true talents of the game will put their talents on the line in front of millions of other players and card game fanatics. Use the new and improved BlueStacks 2 to broadcast Gin Rummy Plus games to the vast Twitch.tv network. With the ease of one-click controls, you can stream any Android game or app directly to your followers and other Twitch users. Chat live with other players, interact with broadcasters during live streams, and even start building your own following by simply streaming Gin Rummy Plus as you play live.