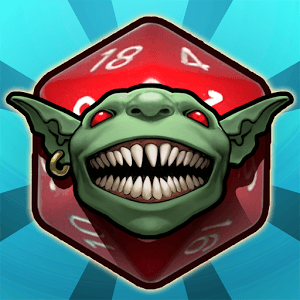 Pathfinder Adventures
Pathfinder Adventures, the digital adaptation of Paizo Inc.'s Pathfinder Adventure Card Game, translates the world's best-selling Pathfinder Roleplaying Game into an entirely new breed of card game, where players cooperatively battle monsters and villains, and acquire new feats, items, weapons and allies.
Role-players will find the game's character development very familiar. Characters have classes such as fighter, wizard, and rogue, as well as numbers that define strength, dexterity, intelligence, etc. You'll improve your character by acquiring new items, allies, spells, and weapons as you explore and overcome challenges; over time, you'll be able to customize your deck to better suit your own individual vision of your character.
The game can be played solo, or with other adventurers using built-in pass-and-play functionality.
Pathfinder Adventures is free to download and play, however, some game items can be purchased for real money. If you don't want to use this feature, please disable in-app purchases in your device's settings.
A network connection is required to earn in game currency during play.
FEATURES:
• Explore the towns, cities, dungeons and landscapes of the Rise of the Runelords campaign, including the fiercely-independent Sandpoint and the goblin-infested isle of Thistletop.
• Every locale has been transformed from a card image to beautifully enhanced and animated backdrops.
• Reactive cut scenes featuring Pathfinder's iconic characters.
• An interactive tutorial ensures the game is easy to learn for new adventurers and veterans of the Pathfinder universe alike.
• No physical card game set-up required. Pathfinder Adventures gets players straight into the action.
• Multiple adventure profiles so that players can experience the campaign using every character.
• Single player and pass-and-play multiplayer gameplay mode.
SUPPORT:
Official Pathfinder Adventures Homepage - http://pathfinder.obsidian.net/
Official Obsidian Forums - http://forums.obsidian.net/forum/116-pathfinder-adventures-technical-support-spoiler-warning/
Developer
Obsidian Entertainment
Category
Card
Last Update
December 22, 2016
Update notes
Beating back the goblins that invaded the Spires!
For full patch notes, please visit our forums! http://forums.obsidian.net/topic/90717-patch-1161-hotfix-incoming/#entry1868146

Create the Ultimate Deck to Find Your Ultimnate Path
In the world of card games, Pathfinder has become the bar that many other games strive to reach. Pathfinder gives you the chance to choose from a variety of mighty classes and embark on the journey of a lifetime. Defeat dangerous enemies and even more deadly creatures as you explore a vast land. Collect cards to improve your deck and help your chosen hero on their quest. There are plenty of cards to find and a lot of equipment to be looted in the Rise of the Runelords campaign. No need for any physical cards or setup. Pathfinder Adventures is ready to get you straight to the action and keep your there with beautifully designed locales and backdrops inspired by popular Pathfinder cards. Unlock special reactive cutscenes featuring famed pathfinder characters.

Pathfinder Adventures is a great way to experience the classic card game in a whole new way.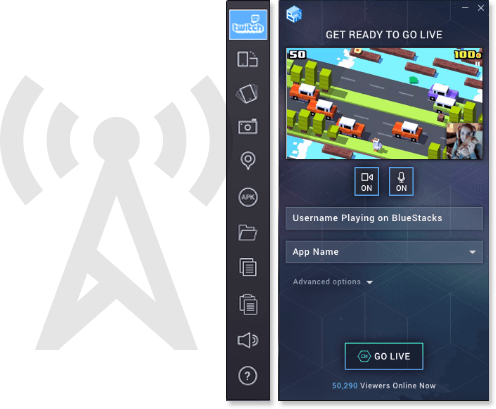 Show Your Hand to Players Via Twitch.tv
Card games are best played with lots of people. Bring the social aspect back to card games when you use the new BlueStacks 2 to play Pathfinder Adventures. The latest version of the free player now includes one-click access to the wonderful world of Twitch broadcasting. Twitch has become one of the most visited gaming sites in the world by simply allowing players to share their gaming experiences with other gamers. More than one million live video game broadcasts are streamed over the massive Twitch.tv network every single day, and these streams attract millions of players to come watch, chat, and experience some of the best players in the world.