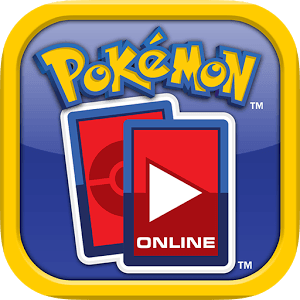 Pokémon TCG Online
**AN INTERNET CONNECTION IS REQUIRED FOR USE.**
PLAY, TRADE, AND CHALLENGE OTHER PLAYERS AROUND THE WORLD!
Have fun learning and mastering the Pokémon Trading Card Game Online! Practice against the computer or go head to head with your friends or other players from around the world. Unlock cards and decks as you play to build up your collection and make truly unique decks. Your decks and card collection are stored as a part of your Pokémon Trainer Club account, allowing you to switch between tablet and desktop with ease.
EASY TO START: Choose from Grass, Fire, or Water decks, step right into a game, and learn as you go in an easy play experience.
EXPAND YOUR COLLECTION: Earn cards, open booster packs, trade with other players, and build the perfect deck around your favorite cards. Your collection grows with you!
CUSTOMIZE YOUR EXPERIENCE: Build your own decks, customize the look of your cards, deck boxes, and avatar, and join your friends online.
HONE YOUR SKILLS: Play against the computer until you are ready to challenge other players.
CHALLENGE THE WORLD: When you feel your deck design is ready, challenge other players or join a tournament to show your skill and knowledge.
**An Internet connection is required for use.**
Card Languages Supported:
* English
* Français
* Deutsch
* Español (de España)
* Italiano
* Português (do Brasil)
* Русский
UI Languages Supported:
* English
* Français
* Deutsch
* Español (de España)
* Italiano
* Português (do Brasil)
* Nederlands
* Svenska
* Dansk
* Norske
* Suomi
* Русский
©2016 Pokémon. ©1995–2016 Nintendo/Creatures Inc./GAME FREAK inc. TM, ®, and character names are trademarks of Nintendo.
Developer
The Pokémon Company International
Category
Card
Last Update
December 14, 2016
Update notes
Version 2.41.0.2971
2016–12–14
- Added support for GX attacks
- Visual and functional improvements to the Collection
Full patch notes available at http://forums.pokemontcg.com.
Pokemon Finally Comes to PC and Mac
For decades now, Pokemon has been entertaining children and adults all over the world. Before now, your mobile options to play Pokemon have been very limited, but that's all about to change. Play Pokémon TCG Online to experience the thrill of finding rare Pokemon cards without spending the high prices for them. Challenge your friends or play with gamers across the globe as you build the ultimate Pokemon deck and rise to the top of the ranks. Unlock new cards and packs as you defeat your enemies. Customize almost every aspect of Pokémon TCG Online to suit your mood, including your avatar, deck box, cards, and so much more. With several languages available, and a lot more coming soon, there is nobody who can't sit back and enjoy a nice relaxing game of Pokémon TCG Online. Play on your computer to have even more fun.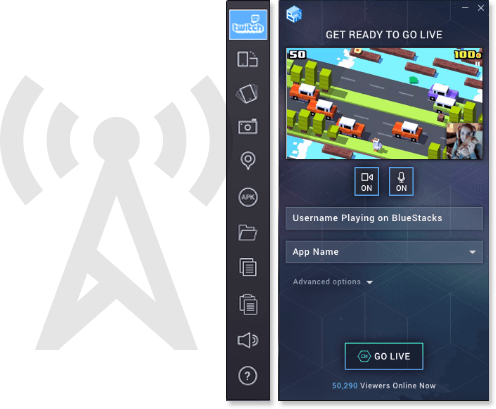 Take Your Deck Around the Globe
Pokémon TCG is more than just a card game. This one little card game has spawned television shows, movies, music, video games, comics, book, and more to cement its place in history. With the free BlueStacks 2, you can join this international craze and show your favorite cards off to the entire world. The latest version of the new BlueStacks 2 player includes one-click access to Twitch broadcasting and streaming. Every day there are one million live broadcasts features on Twitch.tv and you can be one of them. When not broadcasting, sit back and enjoy watching and chatting with other broadcasters and Pokemon players from all over the world. Twitch is the number one gaming community in the world, and now you can find out why.