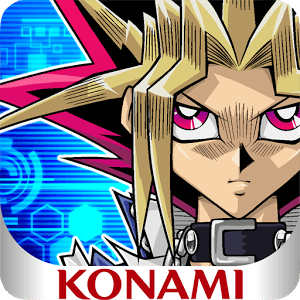 Yu-Gi-Oh! Duel Links
Developer
KONAMI
Category
Card
Last Update
March 16, 2017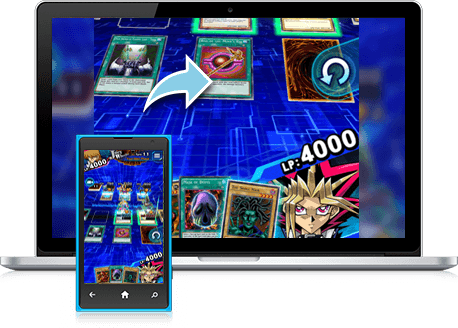 Duel Players From All Over the World in Real-Time
Now you can build the ultimate Yu-Gi-Oh! deck and battle Duelists from all over the globe. Play Yu-Gi-Oh! Duel Links on PC and Mac to play the most addictive card game anytime you want.

Based off the hit anime and manga series, Yu-Gi-Oh! Duel Links gives you the chance to collect your favorite cards and duel other players in real-time. Just like the television show, signature cards make amazing appearances with stunning graphics and visuals. Follow along with an epic storyline as you unlock your favorite characters and Duelists from Yu-Gi-Oh! As you complete missions and earn rewards, you will learn how to acquire and power-up special skills that can give you the edge in battle.

Yu-Gi-Oh! Duel Links features actual voices from the anime series, a star-studded cast of characters from the Yu-Gi-Oh! Universe, and jaw-dropping 3D animations that bring every battle to life in a whole new way when you play Yu-Gi-Oh! Duel Links on PC and Mac.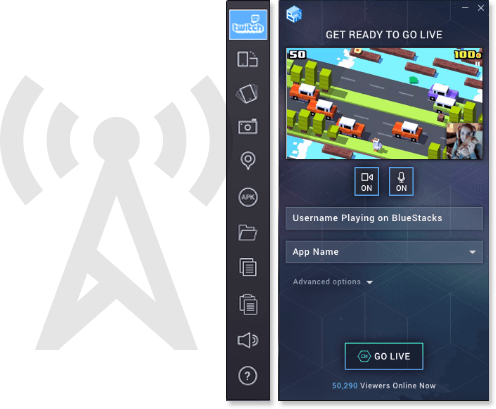 Stream Yu-Gi-Oh! Anytime You Want
Each and every day, millions of gamers are hitting the internet in search of clips from their favorite games. This boom in interest has created one of the most exciting gaming hobbies to come along in a long time. With the free BlueStacks 2 player, EVERYONE can now become a video game broadcaster without worrying about needing extra equipment or a mobile device. The new and improved BlueStacks 2 gives you the power to stream Yu-Gi-Oh! Duel Links to massive networks like Facebook Live and Twitch.tv with the ease of one-click controls. Download the free BlueStacks 2 player and start broadcast Yu-Gi-Oh! Duel Links today.