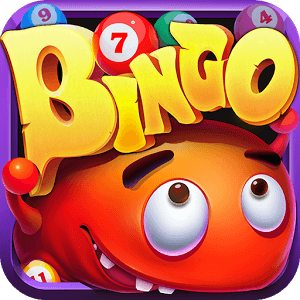 Bingo Crush
The newest, hottest Bingo Casino Game has arrived on Amazon! Bingo Crush-Free Bingo Game is the Bingo game where you can win the most! Compete with players from around the world in special rooms designed like different countries and much fun. The high quality images and animation will make you feel like you're really there! * When you play Bingo Crush we will give you 2000 coins and 50 tickets to start out. * Every day you log in you will get a bonus gift of 15+ tickets – you don't want to miss a day! * Enjoy our 6 different special rooms,each room has its own play method.
* Play against real people in real time.
* Compete with rivals from all over the world in Bingo Crush.
* Play in 20+ different Bingo game rooms. We will be rolling out more rooms all the time!
* Each room has it's own kind of scenery… so playing Bingo Crush is a way of traveling!
* 7 types of power-ups let you get rewards and have a higher chance of winning Bingo games.
* Every room has 12 special collectible items for you to discover.
Collect them all to win a big prize!
But don't take our word for it! Check out what other players have said about our Bingo game:
***** "By far the best bingo game, way better odds than bash, blitz and fever. I won so many times from the instant win and I love so much with the Troys and West Cowboys,Funnnnnnnnnnnn!!!!"
***** "This game has really great graphics and funny play. Its so beautiful and funny.I don't want to put it down!"
Have questions or suggestions about Bingo Crush - FunBingo Game? Email your questions to bingocrushstudio@gmail.com
Download Bingo Crush now to start your FREE bingo journey!The best looking art, the most players,the most play method and the highest rewards are waiting for you!
Like us: https://www.facebook.com/pages/Bingo-Crush-Free-Bingo-Casino/1058521684173395
Developer
KALE
Category
Casino
Last Update
May 4, 2016
Update notes
2015.8.14
Improve the experience for new user
Fix bugs of chest
2015.5.28
Improve Game Experience
Improve Game Stability
Children's Day Theme
2015.5.8
New Version of Bingo Crush!

The Bingo Game to Crush All Others
Bingo is one of the most popular games in the world. With mobile games growing at a quick pace, mobile bingo games have become one of the most downloaded on Android. The one bingo game to stand out from the crowd is Bingo Rush. Unlike other bingo games, Bingo Crush is more than just simple cards and bingo balls. Play against real people and unlock a variety of power-ups to help you score even more bingos. Choose from multiple rooms, each one with its own unique cards and gameplay.

With so much extreme bingo action, the only way to really experience Bingo Crush is on your home computer. Download the free BlueStacks Android Emulator and you can play Bingo Crush on PC or Mac, along with thousands of other great Android games and apps. BlueStacks allows your computer to play any Android app as if it were meant for it. Enjoy a constant internet connection at higher speeds than most mobile devices. In the event that anything does happen, BlueStacks always backs up your game data for security and safety.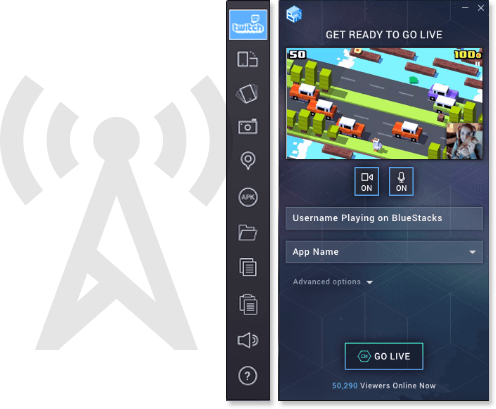 Broadcast Your Next Bingo Crush to Millions of Fans
No more is gaming a solo activity. For years, gamers have enjoyed watching other players play through their favorite titles and beat some of the toughest games ever created. Thanks to the internet, we now have a place to store and view all of this great footage. Twitch.tv is the one place that gamers turn more than any other to share their video game footage and connect with other gamers. By using BlueStacks 2 to stream Bingo Crush footage, you can show other players how to play and even build your own following.