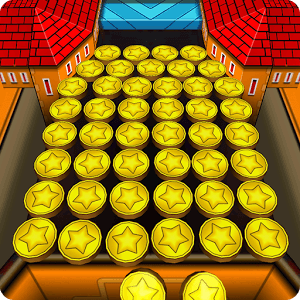 Coin Dozer: Pirates
Download and play the original coin pusher game enjoyed by millions of people: Coin Dozer! The mania of addictive real-life coin games found at carnivals, the circus, and arcades is now available at your fingertips for all the prize and coin collecting fun! In Coin Dozer, you drop coins, shake the board, and raise the walls to collect lots of puzzle pieces, complete prize lines for bonuses, and climb to higher levels! Special coins will spawn along the way to help you win; don't let them get away! Join the party and come push some coins!

FEATURES
- Addictive 3D gameplay will keep you coming back to drop and push more coins!
- Realistic physics that mimic your favorite carnival coin pusher; don't forget to shake the board for that extra push!
- Use the Coin Walls to confidently funnel all the coins, prizes, and puzzle pieces into your collection bin!
- Drop a Giant Coin and watch everything on the board splash forward in a frenzy!
- Lots of other Special Coins with unique abilities making coin, prize, and puzzle collection dramatically exciting!
- Look out for the Mystery Box to drop on the board! Collect it for a special prize!
- Collect and complete all the many puzzles and prize lines for awesome rewards and game bonuses!
- All new casino themed "Chip Dozer" unlocks at level 25! A whole new world of puzzles, prizes, and a slot machine jackpot! Spin for your chance to win!

You'll find yourself playing Coin Dozer everywhere you go; much like other Game Circus originals like Prize Claw and Paplinko! Bring your childhood carnival home with you and have a party on your phone or tablet with the original coin pusher game! Mania will ensue as your mission to complete all the collectibles intensifies! Head over to the casino machine to spin the slots and win the jackpot! Whatever your strategy, it all starts with downloading Coin Dozer and playing today!
Developer
Game Circus LLC
Category
Casino
Last Update
December 16, 2016
Update notes
Bug fixes and improvements!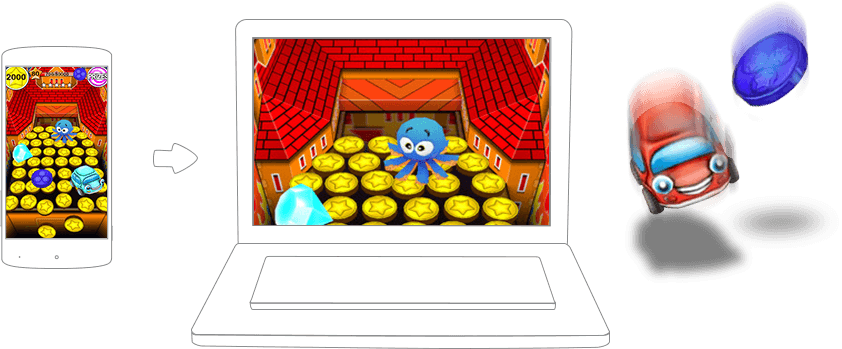 Plunder Coins and Prizes on PC and Mac
Everyone loves a good coin dozer game, and Coin Dozer: Pirates is one of the best on the market. Just like any good coin dozer game, Pirates features a variety of adventure-themed puzzles, sweet prizes, and the most coins you will find anywhere on the Seven Seas. Just like any good pirate, dozing coins is not enough for you. That's why Coin Dozer: Pirates has fun mini-games at Davy Jones' casino. So, grab you treasure map and some mates and hit the high seas for fun, adventure, and a whole lot of coins.

For a truly swashbuckling experience, play Coin Dozer: Pirates on PC or Mac using the free Bluestacks Android Emulator. With this app, your computer becomes a gateway to almost any Android app or game you can find. Turn your average mobile game into an exciting adventure through mysterious lands filled with coins and treasure. All it takes is one click one the link above to get started.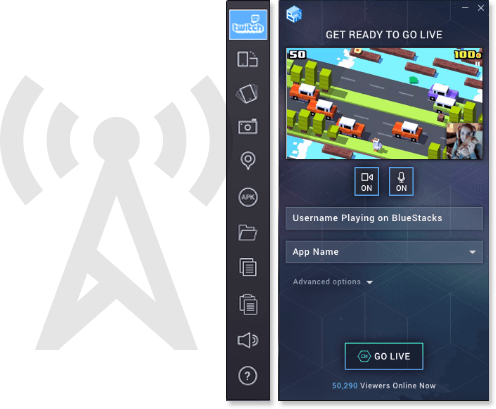 Streaming Your Mobile Gaming Footage Has Never Been Easier
There was a time when gamers struggling with tough levels had to seek out magazines or ask friends for help. Thanks to our new digital age, we have access to a much easier and more fun way to get our gaming help. Created in 2011, Twitch.tv is a website that allows users to post video game footage for millions of the players to watch and talk about. With the latest version of your free BlueStacks 2 app, you now have simple one-touch controls to broadcast your Coin Dozer: Pirates games to this large hub of gaming activity.