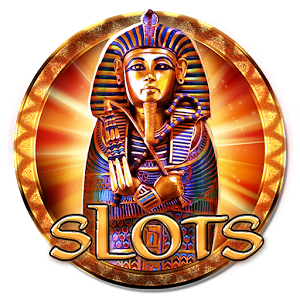 Egyptian Slots
From the Great Pyramids to the mighty Nile, ancient Egypt is an enchanting land where mummies were born and great Pharaohs ruled their empires. The riches of this ancient land and her rulers are legendary. Why not start winning some of those ancient treasures for yourself with Egyptian Slots? HUGE PAYOUTS worthy of the mightiest rulers are sure to please all who visit magnificent Egypt.
★★★★Game Features★★★★
► Once you win in one BONUS round you will be hoping that each spin brings you another chance to rack up those FREE SPINS and tons of coins!
► Play the maximum number of lines you can to get the BIGGEST PAYOUTS from every spin.
► Look for those SCATTER SYMBOLS to activate those Bonus Rounds!
► STICKY WILDS mean more coins! Find them and your wins just seem to grow!
► HD graphics will make ancient Egypt seem alive today.
► 20 reels with great symbols such as mummies, the Sphynx and the Great Pyramids.
► WINNING tons of coins is so easy with mini games, freebies when you level up, and find multipliers.
Have you been a big winner at Caesars Slots, Pharaoh Slot Machine-HD, or Hollywood Slots? You are really going to love Egyptian Slots. HUGE JACKPOTS are plentiful and BIG WINNINGS flow faster than the mighty Nile River!
How adventurous are you? Will you explore the Sphynx will you enter the tombs deep in the Pyramids? You better not be afraid of mummies! With Egyptian Slots you never know what you might find except MEGA WINS and tons of coins! The exotic and beautiful Cleopatra and the fierce Pharaohs of Egypt will lead you to treasures that will make your heart skip a beat. So much gold, so many coins, you will want to SPIN, SPIN, SPIN and just keep trying to win it all!
There is no end to the excitement and adventure as you just keep playing. Every bonus round is another chance to match those great Egyptian symbols…will it be three mummies or maybe four Pyramids that will win you more coins? With this slots game you will amass a fortune that will make even the wealthiest of Egypt's rulers jealous. You have to keep spinning in order to keep on winning.
Don't travel to Egypt for an adventure and no need to find a casino for a high quality slot machine. Just download Egyptian Slots to your favorite mobile device and let the game take you on a journey through the antiquities of Cleopatra's times. This game is fun for everyone so tell your friends and get them playing, too.
Fans Say:
"This has the feel of all of those old movies where the tomb is opened and you find a mummy. What fun!"
"I just got three bonus rounds in a row."
"Love the graphics so much on this one that I can't stop playing."
"Biggest wins I have ever experienced on a slots app."
Developer
Novart apps
Category
Casino
Last Update
January 5, 2017

Enjoy a Fun Mix of Ancient Egypt and Modern Vegas
With more than 10 trillion games played, Slots - Pharaoh's Way has become one of the most popular slots and gaming apps in the Google Play store. It isn't pure coincidence that millions of players have made Slots - Pharaoh's Way their go-to app for slots excitement. Based off the beauty and intrigue of Ancient Egypt, each slot game unlocked and discovered is another step back in time. Bringing this beauty to full-color life are stunning graphics and smooth animations. Each slot machine features unique bonuses and mini-games to help you bring your payout total to astronomical levels. As you make your way through Ancient Egypt, you will find games with 5-reels, 3-reels, varying degrees of lines, hundreds of ways to win, and a whole lot of fun. With regular updates, the game developers promise to bring even more variety to your Egyptian slots and gaming experience.