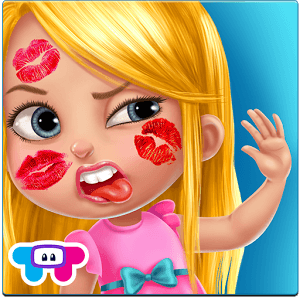 Babysitter Mania – Kids Game
It's BABYSITTER CRAZINESS! Join the Babysitter Club and become the best babysitter around! Use your amazing babysitter skills to take care of 4 adorable, lively kids! Have a great day with the little cuties, filled with contests, sandcastles, and MADNESS!
It's time to show off your babysitting skills and give those little rascals the time of their lives! Invite their fuzzy friends to a Teddy Bear Picnic! Build a fabulous tent in their bedroom and get the kids ready to put on a show! Play tons of fun games in the toy room!
Features:
> Join the Babysitter Club and wear your coolest babysitting clothes!
> Design babysitter posters to promote your babysitting skills!
> Babysitting is quite an adventure - save the toy room from complete chaos!
> Playtime with the kids - puzzles, painting & more!
> Playground fun – build sandcastles in the sandbox & more!
> Oh no – the kids got hurt! Treat their boo-boos so they're ready to play!
> Be the judge of tons of fun kids' contests!
> Prepare a yummy Teddy Bear Picnic!
> Fairy Tale Festival time! Make a stage out of blankets and colorful ribbons.
> Dress the kids up in amazing costumes for magnificent fairy tale playtime!
> Where did the kids go? Play hide-and-seek until you find them!
> Give the kids a bubble bath and feed them supper! Oh no - a food fight! Break it up!
> Hurry! Get the kids all tucked up in their cozy beds before the parents get home!

ABOUT TabTale
A Google Play Top Developer, recognized for its commitment to launching high-quality and innovative apps on Android, TabTale lovingly produces games, interactive e-books, and educational experiences. With over 1 billion downloads and growing, TabTale has established itself as the creator of pioneering virtual adventures that kids and parents love. TabTale's apps spark children's imaginations and inspire them to think creatively, while having fun! Search "TabTale" on Google Play and discover more incredible apps.
Visit us: http://www.tabtale.com/
Google Plus: https://plus.google.com/+Tabtale/posts
Like us: http://www.facebook.com/TabTale
Follow us:@TabTale
Watch us: http://www.youtube.com/Tabtale
CONTACT US
Let us know what you think! Questions? Suggestions? Technical Support? Contact us 24/7 at WeCare@TabTale.com.
IMPORTANT MESSAGE FOR PARENTS:
* This App is free to play but certain in-game items may require payment. You may restrict in-app purchases by disabling them on your device.
* By downloading this App you agree to TabTale's Privacy Policy and Terms of Use at http://tabtale.com/privacy-policy/ and at http://tabtale.com/terms-of-use/.
Please consider that this App may include third parties services for limited legally permissible purposes.
Developer
TabTale
Category
Casual
Last Update
October 5, 2016
Update notes
>No more bugs here! We've stepped on the little guys and made your game extra fast!
>We've enhanced your game – it's now smoother than ever, and fun as usual!
>Keep in touch! We'd love to hear from you!

Take Care of Four Adorable Toddlers in This Fun Game
Join the Babysitter Club and take care of four adorable toddlers and play fun games and activities all day long. Today is going to be a busy day, full of magic and excitement as you take on your first Babysitter Club job. Design your babysitter outfit to make sure you are ready for whatever the day brings you. Enjoy your time with the youngsters and show them that cleaning up can be fun. Head out to the playground to build sandcastles and enjoy the beautiful sunshine. When it's time to get those creative juices flowing, you can get the kids ready for a fairy tale festival complete with a stage to perform on. Make sure your babysitting career starts out on the right foot with Babysitter Mania.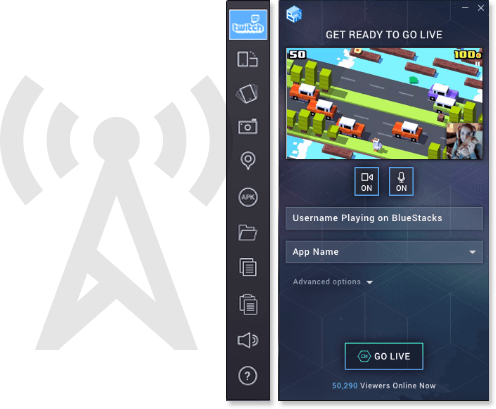 Twitch is Now Available to BlueStacks Users
With the new and improved BlueStacks 2 player, gamers now have one-click access to the world of Twitch broadcasting. For those of you that may not know, Twitch hosts more than one million live video game streams every single day featuring games from all eras and genres. Twitch users come to watch and share live video game footage, but the social gaming site allows them to do so much more. Interact and chat live with broadcasters and other viewers during streams, follow your favorite broadcasters, keep tabs on your favorite titles, and even begin building a following of your very own. Play Bigger with BlueStacks 2 and broadcast Babysitter Mania to players everywhere.