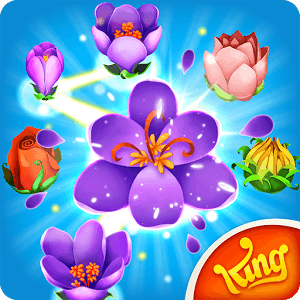 Blossom Blast Saga
Match your way through a cascade of bee-autiful garden levels full of colorful buds in Blossom Blast Saga, a fun linker game from the makers of Candy Crush Saga & Farm Heroes Saga! Link buds of the same colors to make them blossom, and clear the flowers before you run out of moves!

Match 3 or more flowers to make the world bloom into spectacular colors. Connect more flowers to set off a glorious chain-reaction and increase your score! Make your way through gorgeous garden levels on a colorful quest to be the best!

Blossom Blast Saga features:

Connect Flowers in a Blooming Frenzy
• Link flowers in beautiful garden stages filled with colorful graphics
• Simple, casual gameplay that's easy to learn but challenging to master
• Connect 3 or more flowers of the same color to link and blossom your flowers
• Connect a bed of flowers to get 'Awesome Blossom!' and 'Flower Power' game assists, but watch out for weeds

Match and Link in a Colorful Puzzle Game
• Blossom beautiful garden levels like Dreamy Meadow, Carnival Garden and beyond
• Play through over 600 colorful levels

4 Puzzle Modes
• Collect Flowers Mode: Connect flowers of certain colors in a sequence
• Scoring Mode: Match 3 of the same colorful flowers to gain points
• Remove the Weeds Mode: Link flowers surrounding weeds to remove them from the garden
• Big Bud Mode: Link bigger buds with other flowers, or blossom nearby flowers

Play with Friends and Follow Their Progress
• Connect with the leaderboards to watch your friends' status
• Easily sync the game between devices and unlock full game features when connected to the internet

Match your way through luscious garden stages, link together beautiful flowers and share your experience with your friends. Download Blossom Blast Saga for free for flower linking fun!

Blossom Blast Saga is completely free to play but some optional in-game items will require payment.

By downloading this game you are agreeing to our terms of service; http://about.king.com/consumer-terms/terms

Already a fan of Blossom Blast Saga? Like us on Facebook or follow us on Twitter for the latest news:
facebook.com/BlossomBlastSaga
twitter.com/blossomblast

Last but not least, a big THANK YOU goes out to everyone who has played Blossom Blast Saga!
Developer
King
Category
Casual
Last Update
December 1, 2016
Update notes
A foggy, feathery, untidy gorge, perfectly splits the Land of Piacenzian Plateau. It's a veritable mystery suspended in the atmosphere. Discover 20 fantastic new levels and for the first time ever Wishing Wells on land with all of your other favorite Blockers.

Take Your Gaming to Nature
In nature, it takes everyone working together to grow something beautiful. Play Blossom Blast Saga on PC or Mac to link flowers into beautiful chains. When flowers work together, flower power can accomplish anything. But beware, the evil weed are popping up everywhere and they will invade your flower beds. To defeat the weeds, link flowers surrounding it. Play through more than one hundred challenging flower beds as you attempt to link the same flowers into large chains to begin a blossom. Clear a flower bed before you run out of moves to get an Awesome Blossom and score mega-points. Watch as you climb the leaderboards and compare your scores with your friends. Blossom needs your help on this grand adventure through mystical and beautiful lands like Dreamy Meadow and Carnival Garden. Play Blossom Blast Saga on Mac or PC with the free BlueStacks 2 player by clicking the link above.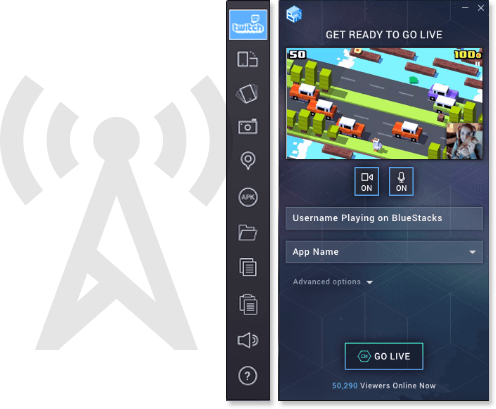 Broadcast Your Beautiful Flowers to Twitch
The Twitch community is the fastest-growing and most dedicated gaming community on the internet. Each day, there are more than one million live broadcasts hosted on Twitch.tv with millions more users showing up to watch them. Twitch users can chat live during broadcasts with players and broadcasters, follow their favorite broadcasters, and even stream their very own video game footage. Before now, this would require a lot of extra equipment and hassle, but thanks to the awesome power of BlueStacks 2, you only need to click one button to begin your Twitch broadcasting career. The future of gaming is here now with Twitch.tv and the new BlueStacks 2.