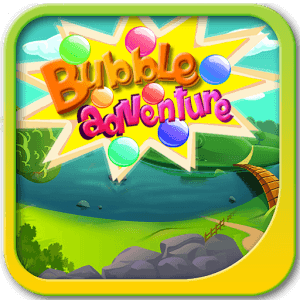 Bubble Adventure
Bubble Adventure is free,adictive and Simple bubble shooter game. Select 2 or more adjacent bubbles with the same color and pop them. The more bubbles you pop in a single tap – the more points you earn for every bubble.
Challenge your friends to play, see who gets the most levels completed. This bubble shooter game even has time challenge so you have to be your best if you want to succeed. The time challenge option can be disabled from the menu if you find it uncomfortable. Shoot Bubble also has colorblind mode for those who can't distinguish colors.

This game can be so addictive that it can cause a mania! A mania of bubbles shooting here and there and everywhere! You can continue your game to make sure that you don't lose any progress. This is a neat little feature although since the game super smooth and flawless, it will almost never have any glitches. So just sit back, relax and blast away your stress alongside those colorful bubbles.
How to play:
1.Tap where you want the bubble.
2.To group 3 or more bubbles to make them burst.
Tips: Breaking the bubbles continuously can get points as bonus.
Developer
Mini Game inc
Category
Casual
Last Update
November 9, 2015
Update notes
redesign, totally new design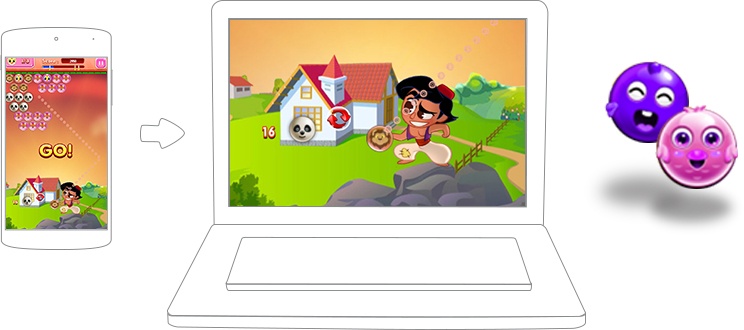 Play the Sweetest Puzzle Game on Android
With so many different puzzle games available in the Google Play store, choosing just one to play can seem like quite a daunting task. Fear no more, my puzzle-seeking friends. Download Bubble Adventure on Mac and PC today to begin a magical adventure into the sweetest puzzle world ever imagined. Join one plucky squirrel as he embarks on a quest that will test his courage, make him laugh, and allow him to pop A LOT of colored bubbles. Play through more than 100 challenging levels with our favorite squirrel hero as he travels through a variety of different lands. Enjoy cute characters mixed with superb graphics and animations for a bubble shooting puzzle game unlike any other. Play Bubble Adventure on your computer or laptop easily with the new BlueStacks 2.